MSIG launches Singapore and Tokyo digital hubs
April 8 2019 by InsuranceAsia News Staff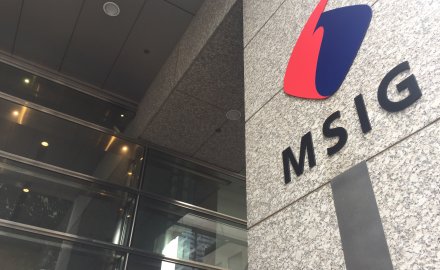 Mitsui Sumitomo Insurance Group has established digital hubs in Singapore and Tokyo to support the firm's global digitalisation efforts.
MSIG's Singapore hub opened in February to support its markets in Asean, and this month is launching a similar hub in Tokyo.
The idea of the Singapore hub is to support digital initiatives across Asean's markets; for example, information gathering on digital technology; promoting open innovation with business partners and start-ups; enhancing digitalisation initiatives amongst employees and agents; and "developing human capital" with advanced digital technology.
According to a statement from the insurer, Tokyo's hub will "help further understand the digitalisation needs amongst employees and agents, conceptualise new digitalisation ideas, and experiment with and implement those ideas within MSI's business". The statement added: "Tokyo will be the innovation epicentre of MSI to find new ways of adding value to clients through the use of digital technology and big data."
In addition, by collaborating with start-ups, the insurer says it is aiming to develop innovative products and services that will help address social issues and contribute to society as per the UN's Sustainable Development Goals.
Despite a flurry of investment in the region there is a still along way for insurers to go to enhance their digital capabilities. The region is made more complex by different currencies, languages and time-zones for insurers to build a cross-country portfolio of digital assets but innovation hubs should help facilitate this process.
For more on how digital is shaping Asia's distribution see here.