Mining in survival mode
September 13 2019 by Nick Ferguson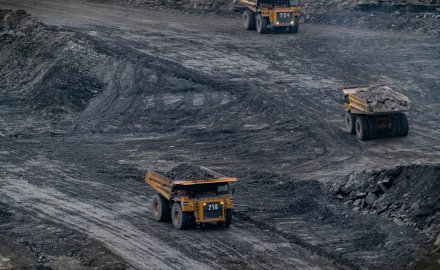 Rates in the mining insurance market are rapidly hardening amid huge losses, insurer retrenchment and environmental concerns, and the outlook is for more of the same.
Insurers were reminded of the potential scale of mining-related losses in January this year after the failure of a tailings dam at Vale's Corrego do Feijao iron ore mine in Brazil, which killed more than 200 people. Brazilian courts have frozen US$2.9 billion of Vale's assets as a result and the incident may lead to further capacity reduction for mining liability risks, according to Willis Towers Watson.
Even before that, overall mining losses for 2018 are estimated at more than US$1.3 billion, following on from 2017 when losses were also over US$1 billion. This is in a market where the total premium pool is now reckoned to be less than US$1 billion and has been falling for the past five years.
Many of the challenges facing the global mining market are evident in Australia. There were two major mining losses in 2018 that led to poor underwriting results, the withdrawal of some capacity and increases in premium rating. Aussie risks have also been subject to the growing trend of centralised underwriting authority, with senior management enforcing much stricter underwriting guidelines on regional operations in a bid to control losses and return to profitability, with extra scrutiny in areas of tailings dams, water management and surrounding communities.
Meanwhile, environmental concerns in the wake of the 2016 Paris climate change accord have seen numerous insurers withdrawing capacity from thermal coal mining operations, most notably for Adani's Carmichael mine in Queensland.
Even so, Willis Towers Watson remains upbeat about the market for now.
"Yes, rating levels are generally on the rise. Yes, insurers are certainly scrutinising programmes more closely, while gaps in coverage are becoming increasingly common, particularly for tailings dam exposures. But the reality is that this is not yet a truly hard market; capacity remains plentiful by historical standards," said Graham Knight, global head of natural resources for Willis Towers Watson. "Sooner or later, the laws of supply and demand would suggest an easing of these conditions at some stage in the future."
But there are still significant areas that the industry needs to address to help reduce risk exposures and give capital-constrained insurers more confidence.
For one thing, the industry needs to get grips with digitisation. It might be good at digging rocks out of the ground, but it is terrible at data mining. In an industry where delays can cost millions of dollars, project managers tend to be conservative and generally reluctant to digitise. McKinsey & Co reckons that less than 1% of available data generated by the mining industry is being used — and that unlocking the value of this data could save US$100 billion in cumulative maintenance costs by 2025.
Supply bottlenecks are another problem. The journey from mine to end customer has many potential choke points, including exposed roads and rail lines in remote areas, and ports operated by third parties. Insurers in Australia haven't forgotten the effects of Cyclone Debbie in 2017, which shut down coal mines and washed away vital infrastructure. In an environment of rate rises, coverage restrictions, downward pressure on sub-limits and a shrinking of capacity, miners need to do a better job of identifying the potential bottlenecks in their operations.
"An inability to satisfy the insurer's demands will lead to reduced capacity, lower sub-limits and narrower cover," writes Gavin Wilby, Victoria corporate practice leader at Willis Towers Watson. "Ultimately, insurers will step away from certain insureds altogether."
The growing importance of environmental, social and governance issues means that risk managers in the mining industry also need to pay even more attention to the relationships they form with local communities. International opposition to projects usually starts locally, so better management of those relationships is key, which starts with seeing communities as important stakeholders, according to TechnoServe, a not-for-profit organisation focused on economic development.
It remains to be seen if the industry can address these issues. Capacity remains available for now and non-European underwriters may be willing to step in as rates rise. Chinese insurers are increasingly underwriting overseas operations, for example, though typically only where there is significant Chinese involvement.
If the market continues to harden, that could even influence M&A activity in the mining industry, thanks to Chinese companies' unique access to capacity.