Measuring climate risk
August 23 2019 by Nick Ferguson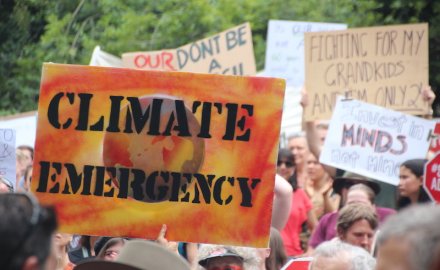 Global warming will undoubtedly have significant consequences for business models and the real economy, eventually, but for the past few years the cost of transferring climate-related risks has been falling for many companies. And that's a problem.
In most business lines, insurance premiums provide an incentive that rewards risk-mitigating behaviour, but that is not obviously the case when it comes to climate risks. For a variety of reasons, from market dynamics to corporate risk cultures to the sheer complexity of the risk, that is not yet happening.
"In certain markets in Asia, the understanding of projected long-term risk is not yet fully factored into pricing," says Alex Pui, Asia-Pacific natural catastrophe manager at Swiss Re Corporate Solutions. "Education and awareness need to increase around climate risk as part of corporate responsibility and the benefits of pre-disaster, rather than post-disaster, financing to ensure the long-term sustainability of all parties."
Part of the problem is that insurance contracts are so short. Annual renewals mean that climate change has only a limited effect on pricing.
Products other than insurance might actually be better suited to forecasting such risks far into the future. In debt markets, for example, maturities of 20 or 30 years are common — and ultra-low interest rates are encouraging even longer durations. Japan's Mitsubishi Estate issued a bond in April that is due to repay in 2069. But with a yield of just 1.132%, it is not clear that bond markets are actually any better at pricing long-term risk.
To better understand how such instruments will perform in a warmer future, Moody's recently bought a controlling stake in data analytics firm Four Twenty Seven, which models the economic effects of climate change. Other rating agencies are also working on similar initiatives.
Insurers are also making efforts to improve their own climate models, despite the rarity of multi-year contracts in the industry. Even for one-year contracts, probabilistic models are used to account for the effects of climate change, because major catastrophes are too rare to provide enough useful data.
"We see climate models as an important tool in shaping our future underwriting and risk management strategy," says Alex Pui, Asia-Pacific natural catastrophe manager at Swiss Re Corporate Solutions. "We don't use this view of risk on a day-to-day basis (unless there are model updates that compel us to do so), but to assess how we should move forward as climate risk increases, a phenomenon which will influence not only pricing and premiums but also capital reserving."
Many factors can make it difficult to see the effects of climate change in insurance data, but Pui says there is an increasing trend of claims and losses diverging from the historical average.
Insured losses from natural catastrophes in 2018 were US$85 billion, the fourth highest for a single year and far above the 10-year average of US$71 billion. And the combined natural catastrophe losses of US$219 billion for 2017 and 2018 were the highest ever over a two-year period.
"While hazard risk and economic loss burden have both been increasing, inferring causation is less straightforward due to the impact of inflation and increased economic activity in regions that are highly exposed to natural catastrophes," says Pui.
One such region is the Greater Bay Area, which China is targeting for massive growth. While loss data may tell a complex story about the effects of climate change, the lived experience of people in Hong Kong, Shenzhen and Macau provides compelling evidence. Three strong typhoons hit the region from 2016 to 2018, any one of which would only be expected to occur once in 20 to 25 years in a static climate.
But better data is needed to understand how companies in this region, and elsewhere in Asia, are exposed to the changing climate and to ensure that risk-based pricing is affordable. Models are not yet very good at understanding storm surges or secondary perils.
Companies can also do better. Pui says that insurance buyers in Asia are still worried that full disclosure could lead to penalties if their risk management standards are not up to scratch.
Of course, the point is that insureds can reduce those penalties in the long term by implementing risk-improvement measures, such as retrofitting their buildings, developing alternative supply chain channels or even simply improving risk culture within the organisation. Too often, that is not yet the case.
Technology is also delivering better data and the transition to 5G telecoms networks across Asia could further improve the ability to collect accurate real-time information about a wide variety of hazards.
Finally, insurers can also do more. "The insurance industry is uniquely positioned to play a key role in mitigating long-term climate risks," says Pui. "Raising awareness of climate risks and the vulnerability of developing markets is key."
Furthermore, insurers need to educate and work with governments, and work with clients to develop new solutions through technology. Reducing support for polluting industries such as coal mining can also help promote the transition to a more sustainable economy.
"We're making headway," says Pui. "A challenge of such magnitude as climate change, however, requires strong collaboration among insurers, reinsurers, as well as clients and partners from industry and the public sector. It's about working together to make our world more resilient."