McCrum joins RFIB in Singapore
October 17 2018 by InsuranceAsia News Staff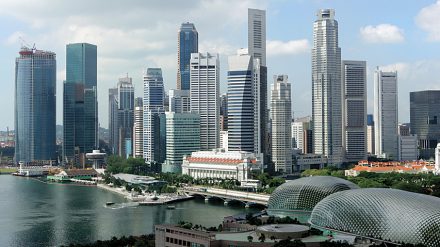 International Lloyd's (re)insurance broker RFIB Group has appointed Simon McCrum as managing director, Asia Pacific at RFIB (Singapore).
McCrum starts today reporting to London-based Chris Bracegirdle, RFIB's regional head of Asia Pacific.
Bracegirdle commented: "I'm delighted to welcome [McCrum] to RFIB. [McCrum] joins at a very exciting time for the group as we look to expand and grow our business in Asia."
"[McCrum] has a wealth of experience in the region and will enhance both our existing relationships together with building new ones with partners who value an independent, flexible and creative broker who puts them at the centre of our business."
McCrum has 31 years of experience in the market to RFIB and began his career at Lloyd's in 1987 before moving to Hong Kong in 1991 where he worked for the Guardian Royal Exchange; since then McCrum has held senior positions both in Asia and across the Middle East. His last role was as president director Indonesia for Willis Towers Watson ending in October last year.
The appointment is subject to regulatory approval.