MAS releases fresh insurtech funding
May 15 2020 by Yvonne Lau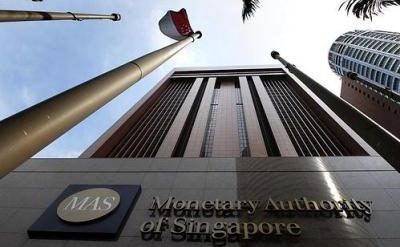 The Monetary Authority of Singapore (MAS) has announced a new S$6 million (US$4.2 million) 'fintech solidarity grant,' in collaboration with financial services group AMTD and the Singapore Fintech Association (SFA).
The new grant will be in conjunction with MAS' April funding scheme for fintech firms and financial institutions which was valued at S$125 million (US$87.9 million). The funding has been designed to help fintech firms "maintain their operations, and enable them to continue to innovate and grow," says an official statement.
AMTD will provide US$2 million, while the MAS will ensure the remaining US$4 million.
Under the umbrella of fintech firms also includes insurtech players – of which the Singapore Fintech Association has 80 members. Its member companies include Singapore major Go Bear, who has raised US$80 million to date, and Singapore-headquartered CXA Group.
CXA Group also announced this week the confirmation of fresh capital from HSBC Life, a subsidiary of HSBC Holdings, and Humanica, a Thai human capital management solutions provider. The amount of the new funds is undisclosed, but the health and wellness platform has already raised US$58 million in total funding and saw 50% revenue growth in 2019.
Chia Hock Lai, president of the SFA, commented: "Fintech firms are in a great position to seize opportunities presented by the accelerated trend towards digital financing induced by the Covid-19 pandemic."
On the grant, Chia added: "The business sustenance [component] helps fintech firms to plug their short term financing gaps while business growth [component] enables them to grow and sell through the APIX platform. These will help save jobs while making our fintech firms competitive for the post Covid-19 economic recovery world."
Singapore is the main insurtech market across the South-East Asia region — and has received the majority of insurtech funding. In 2019 alone, the Singapore market saw 18 investments totalling US$240 million.