Marsh to acquire JLT for US$5.6bn
September 18 2018 by InsuranceAsia News Staff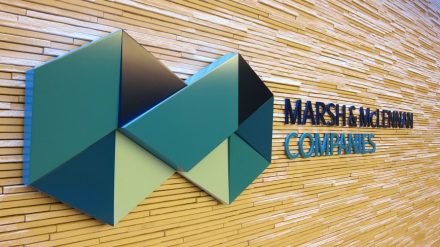 Marsh and McLennan has made an offer for JLT, one of its global broking rivals, for £4.3 billion (US$5.6 billion) in cash, or £19.15 a share. The deal has been accepted by more than 40% of JLT's shareholders, including Jardine Matheson, and the amount is a 33.7% premium on JLT's closing price on September 17 of £14.32.

JLT, which has reinsurance broking, employee benefits and speciality divisions, made £89.4 million pre-tax profits on £713.5 million of revenue in the first half of 2018.
Assuming regulatory approval is granted, Marsh says the transition will be completed in spring 2019. The broker then plans to realise an annual US$250 million of cost synergies over the next three years after spending US$375 million on integration. Marsh has said it will cut between 2% and 5% of the combined workforce.
Dan Glaser, president and CEO of Marsh and McLennan, commented: "The acquisition of Jardine Lloyd Thompson creates a compelling value proposition for our clients, our colleagues and our shareholders."
"The complementary fit between our companies creates a platform to deliver exceptional service to clients and opportunities for our colleagues. On a personal level, I have come to know, and respect, Dominic Burke [JLT's CEO] and his management team from my time both at MMC and as an underwriter."
"I am confident that with the addition of the talented colleagues of JLT, Marsh & McLennan will be an even stronger and more dynamic company."
Burke will join MMC as vice-chairman and serve as a member of MMC's executive committee.
Burke said: "I am enormously proud of what JLT has achieved, founded on our people, our culture and our unwavering commitment to our clients. MMC is, and always has been, one of our most respected competitors and I believe that, combined, we will create a group that will truly stand as a beacon for our industry."
Marsh has more than 65,000 staff across 130 countries, while JLT employs over 10,000 staff in 40 countries. The acquisition will be funded by a mixture of cash and debt financing.