Marsh-JLT Asia future leadership team: The full list
March 13 2019 by Andrew Tjaardstra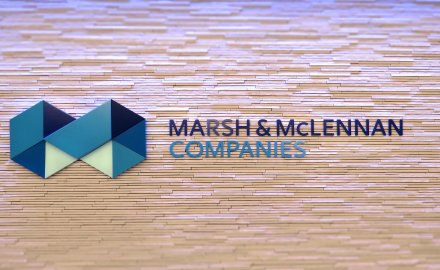 InsuranceAsia News understands the broking giant has decided upon its senior management across the region, assuming the acquisition of JLT goes ahead as expected this spring.
South Asia
In Singapore, Marsh's Iris Teo will continue as CEO of Singapore, while Collin Yap, specialty leader and chief executive of JLT Singapore, will be named deputy CEO of Singapore.
Ramon Zandueta will remain as Philippines chief executive, while Paulo Garcia, specialty and sales leader at Marsh, will be appointed deputy CEO of the Philippines. Meanwhile, Raul Tan, CEO of JLT Philippines, will become the group's specialty and sales leader of the Philippines.
Marsh's Douglas Ure, Asia client advisory services leader, will be appointed Indonesia CEO, while Seth Peller, CEO of JLT Indonesia, will switch roles and be appointed chief client officer of North Asia.
In Thailand, Simon Cooling, Marsh's chief executive will remain in the role, while Phil Ondaatje, managing director of strategic risk solutions and food agribusiness and interim CEO of JLT in Thailand, will take up a role as chief client officer for South Asia.
Meanwhile, CB Lim will continue as chief executive of Marsh Malaysia and Leslie Mouat will continue as Marsh's Vietnam CEO.
The South Asia country appointments will report to James Addington-Smith, Asia specialty leader for Marsh, who will become chief executive of South Asia.
North Asia
In North Asia, Marsh's executive team will report to Svein Tyldum, who will continue as Marsh's CEO North Asia.
Marsh's Michael Li is to continue as China CEO, while Larry Liu, risk management segment leader for Marsh in China, will become chief client officer and client advisory services, communications, media and technology industry and e-commerce leader of China in addition to Shanghai office head. Philip Rong, CEO of JLT China, will be appointed as the firm's risk management segment leader of China.
InsuranceAsia News has learned that in Japan, Marsh's Chikara Nakanishi will continue as country manager, while Wandall Rada, chief executive of JLT Japan, will be named chief client officer Japan (reporting to Nakanishi).
In Korea, Marsh's Hank Lee will remain as CEO, while TaeHam Kim, chief executive of JLT Korea, will become specialty leader – Korea.
Also in North Asia, Marsh's Jerry Mao will remain as CEO of Taiwan while Hirofumi Shimoyama will continue as chairman of Asia client services and Japan. Marsh's Ian Brown will stay as risk management and infrastructure leader of North Asia.
InsuranceAsia News revealed the Hong Kong leadership team on March 11.
Marsh-JLT Specialty
In the future combined Marsh-JLT specialty business, Simon Delchar, CEO of JLT specialty and P&C JLT, currently based in London, will take on the deputy head of Marsh JLT specialty role in Asia reporting to Dominic Samengo, who it has been previously announced will be taking the CEO role.
Stephen Boddington, managing director of construction for JLT Asia and based in Hong Kong, will become Asia construction leader while Steve Hutchinson, construction leader for Asia at Marsh and also based in Hong Kong, will report to Boddington.
InsuranceAsia News also understands Robert Perry, political risk and structured credit leader Asia Pacific for Marsh, will take on the role of Asia credit specialty leader, with Mark Wong, head of credit, political and security risks for JLT Asia, taking on the role of political risk and structured credit leader. Marsh's Philippe DuFour will continue as power and utilities leader for Asia, Pacific and MENA.
Richard Burridge, chairman of Asia JLT Specialty, will be named chairman of energy and chief client officer specialty while Marsh's Tim Blakey will stay as aviation and aerospace leader. In addition, Marsh's Mohit Kanthra will remain as energy and power leader, while Marsh's Glenn Preece will continue as power leader.
In the financial lines division, Ali Chaudhry, head of financial lines for JLT Asia, will be named financial and professional liability leader. Sharon Kerr, who currently leads that business at Marsh, will become deputy leader. Marsh's Michael Walls will continue as marine hull leader and Marsh's Philip Webster will remain as Asia cargo leader, while Ai Ling Cheow will continue as Marsh's private equity and M&A leader.
In another change, Bala Chandrasekeran, managing director of innovation and product development for JLT Asia, will be named digital and innovation leader. Meanwhile, Michael Wellsted, Hong Kong chief operating officer at JLT, will become director of Southern Asia for Marsh & McLennan Solutions.
The senior regional executive team was announced in December with David Jacob, head of Marsh's Asia business, continuing to lead the combined group.
A spokesperson for Marsh commented: "These appointments mark another step forward as we prepare to bring our two firms together. We are excited about the value proposition that the combined Marsh and JLT business will bring to clients when the transaction closes, and naming the future team will help us deliver this with greater speed and capability."
There are expected to be further announcements in due course regarding senior management moves. However, the merger is still to approved by regulators.