Markel's Asia MD confident as GWP climbs 34%
August 8 2019 by Andrew Tjaardstra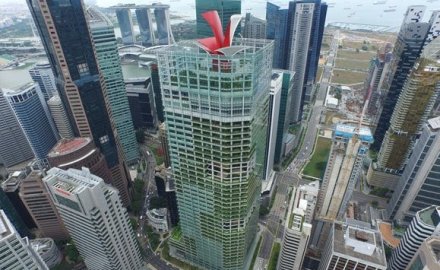 Fresh from his appointment as the managing director of Markel Asia last month, Christian Stobbs is finding his feet.
Stobbs, who was promoted to replace Matt Cannock after relocating to Singapore in a strategy role earlier in the year, told InsuranceAsia News: "We want to grow in the region through expanding our headcount. Trade credit insurance is one growth opportunity, and we see potential to grow across all our portfolio. However, we need to find the right talent to scale up – the recruitment process is very important."
He explained: "We have 30 people across five offices in China, Hong Kong, Malaysia, India and Singapore. We have been growing at 34% year on year through a combination of rate increases and new customers. Overall penetration will grow in India (where Markel is an onshore reinsurer and the only one on the Lloyd's platform) and China."
Despite his confidence the global economic headwinds from the trade spat between China and the US could hamper insurers' ambitions as president Donald Trump increases tariffs on Chinese products.
Stobbs commented: "The US-China trade war has created a more nervous global economy and a slowdown including in China and Singapore. However, we provide protection in times of uncertainty so when there is more risk it can increase the demand for insurance. We need to monitor the situation closely – there has been a shift in manufacturing from China to Indonesia and Vietnam – for example."
Business has been transferring to Lloyd's Asia over the years from London; while 10 years ago two thirds of Lloyd's Asian business was placed in London; today half the business is retained locally.
Explaining Lloyd's attraction, he said: "We often undersell Lloyd's – there are many attractive features in Singapore and we (Lloyd's) are the largest reinsurer in the Singapore market. It is a great platform with 300 people and its size relative to London means that it can make it easier for us to change our mindset. We need to develop more of a culture of risk sharing and to pool our capacity."
He added: "The Lloyd's review has been a good opportunity to review the business mix. Actions have needed to be taken and we can now try to bring in the modernatisation initiatives – such as 'syndicate in a box' being driven from London. We also need to improve the IT infrastructure."