Markel shakes up Asia portfolio, commits to entertainment
June 19 2020 by Yvonne Lau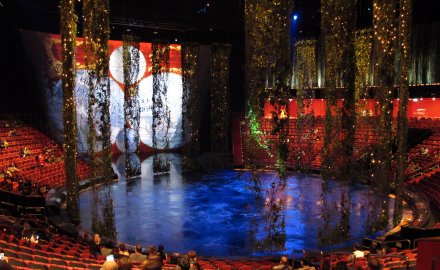 London-headquartered specialty player Markel will no longer be writing personal accident and contingency coverage from its Asia PACE portfolio (personal accident, contingency and entertainment).
The portfolio adjustment will come into effect immediately — applicable to its global wholesale businesses — apart from Canada and Spain which will remain unaffected.
Entertainment coverage such as film production insurance and advertising agents' indemnity, will stay in place. The segment will be transferred to Markel's PFR portfolio (professional and financial risks).
Christian Stobbs, managing director of Markel Asia, told InsuranceAsia News: "Markel International will be focusing solely on the entertainment book of business. This global decision was made after a strategic review, [applicable to] Asia Pacific as well."
Stobbs continued: "However, this decision will not undermine and impact our commitment to Asia Pacific, where Markel has continued to expand our other portfolios in the region and hire new underwriters for our growing team in 2020."
Rajesh Sinha is currently Markel's head of personal accident, contingency and entertainment of Asia, based in Singapore. He was appointed to the role in May 2019.
When Sinha was appointed, Markel's former Asia managing director Matt Cannock, said: "Specialist insurance is at the core of Markel's DNA, and building a PACE team in Asia supports the growing needs of Asian clients."
It is unclear how the decision will affect Markel personnel in Asia. Markel International has a PACE team in London — as well as related offices in Singapore, Malaysia, China and Hong Kong.
Markel International's wholesale managing director, James Hastings, added that the performance, market dynamics and sector outlook for their global PACE portfolio were under review. And with the "addition of the impact of Covid-19, sadly we found that neither personal accident nor contingency were viable beyond this point."
Hastings noted that the "entertainment portfolio will be well positioned to prosper alongside the media liability book within PFR, and under the management of David Sawyer who heads up the division."
The specialty player has also made some recent moves in Asia Pacific.
In April, former QBE executive Bo Yu was tapped to serve as Markel International's Asia head of claims. The specialty player also bolstered its marine capacity in the same month, with the appointments of two marine underwriters, Nitin Marathe and Danielle Yu.
At the start of the year, Anirudh Singh was chosen as Markel India's chief underwriting officer.