Markel picks ex-QBE exec Bo Yu as head of claims Asia
April 14 2020 by Andrew Tjaardstra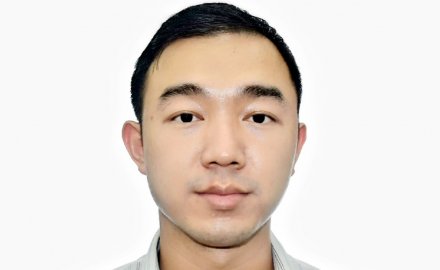 Markel International has appointed Bo Yu as Asia head of claims.
In the role, Singapore-based Yu (pictured) has become the first point of contact for all claims arising through Markel's offices in Hong Kong, India, Labuan and Singapore.
The Asia claims role was previously held by Chay Wilkinson who left the firm in May 2019 (according to his LinkedIn profile). Wilkinson is currently claims leader – New South Wales at Willis Towers Watson and is based in Sydney.
Yu has close to 10 years of experience in claims.
Prior to joining Markel Singapore, he was the senior marine claims manager of QBE (Singapore) and Great American Insurance where he oversaw the operations of their marine claims teams. Prior to that he was a senior claims marine specialist at Marsh.
Yu also obtained a graduate qualification with National University of Singapore on Maritime Law and Arbitration in 2019.
Christian Stobbs, managing director for Markel in Asia, said: "[Yu's] wealth of experience will ensure Markel continues to deliver excellence and effective claim management in Asia as our business grows. [Yu's] appointment emphasises our belief in the importance of providing a local service to our clients wherever possible."
Markel has recently bolstered its marine underwriting teams in Hong Kong and India, with the appointments of Danielle Yu and Nitin Marathe.
Both Yu and Marathe are working closely with Colin Fordham, director of Markel Asia, who leads the company's regional marine operation. They will collectively be responsible for developing Markel's marine underwriting expertise in the Hong Kong and Indian markets.
Last year Stobbs told InsuranceAsia News: "We want to grow in the region through expanding our headcount. Trade credit insurance is one growth opportunity, and we see potential to grow across all our portfolio. However, we need to find the right talent to scale up – the recruitment process is very important."
He explained: "We have 30 people across five offices in China, Hong Kong, Malaysia, India and Singapore. We have been growing at 34% year on year through a combination of rate increases and new customers. Overall penetration will grow in India (where Markel is an onshore reinsurer and the only one on the Lloyd's platform) and China."