Markel appoints Asia global head to spearhead renewables
July 14 2020 by Yvonne Lau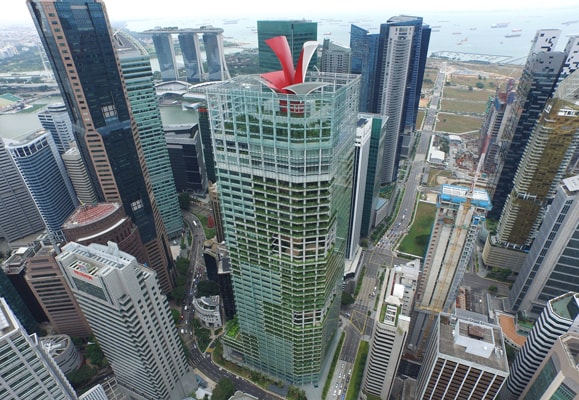 Specialty player Markel has appointed Tom Baker as head of renewable energy and senior underwriter, to be based in Singapore.
Baker is the insurer's "first-ever Asia-based global head and first renewable energy underwriter in the region," says an official statement.
Baker will report to Rohan Davies, Markel's divisional managing director of energy. In his new role with Markel, Baker will lead a global team in developing the specialty insurer's renewable energy portfolio.
Davies commented: "[Baker's] solid track record and wealth of international experience in renewable energy are invaluable as we continue our ambitious plans for growth in this important sector."
"Markel has a strong reputation of delivering leading risk-transfer products and service in the energy space. With [Baker] strategically based in the rapidly growing Asian market, his appointment as Markel's new global head is a reflection of our commitment to renewable energy in our global portfolio."
With over 15 years of market experience, particularly in the renewable energy space, Baker is bringing specialty expertise to Markel's renewables portfolio. He joins from Aon Singapore, where he was director of construction, power and infrastructure since 2018.
Prior to Aon, Baker was with GCube, a renewable energy MGA for almost seven years. He held various roles writing onshore and offshore renewable energy globally.
Tokio Marine's HCC Insurance Holdings (TMHCC) recently completed its acquisition of GCube, back in early June. The acquisition is set to boost TMHCC's renewables underwriting portfolio — in Asia and globally. GCube operates in 40 markets worldwide.
And specialty player Markel has been shaking up its Asia business this year.
Recent personnel appointments include former QBE executive Bo Yu as head of claims in Asia; and marine underwriters Danielle Yu and Nitin Marathe in Hong Kong and India, respectively.
It was announced last month that Markel would cease to write personal accident and contingency coverage from its Asia PACE portfolio (personal accident, contingency and entertainment) — while keeping in place entertainment coverage.