Mapfre Re's Lorenzana on innovation and sophistication
December 11 2019 by Andrew Tjaardstra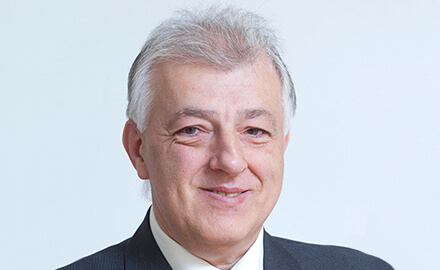 InsuranceAsia News spoke with Andres Lorenzana, principal officer – Singapore branch at Mapfre Re, about differentiation, technology and tailor-made transactions.
InsuranceAsia News (IAN): How do you see the state of the market in Asia?
Lorenzana: As we approach the January 1 renewal period, it is a tough and competitive marketplace in Asia, with a difficult nat cat and rating environment, particularly following some major losses during the year, including Super Typhoon Hagibis in Japan.
We understand that each country and client has its own unique challenges and issues, and we work hard to understand these, and then support each client according to their individual needs, whether they are a cedant or regional reinsurance broker.
In terms of growth, we are particularly looking to increase our life book, and our health business is growing very fast with rapidly increasing demand.
IAN: How do you feel the market can improve in Asia?
Lorenzana: Asia is very strong on innovation and the take up of new technology, being world leaders in many sectors, not just (re)insurance; we see this as an area where our sector can gain most advantage.
Technology brings a great opportunity to improve the working relationship between cedant, broker and reinsurer and make reinsurance and insurance more affordable, accessible and attractive. The market can be much more efficient through the likes of codification and electronic placement; we want to help drive innovation and standards, and to streamline the buying process.
For instance, Mapfre Re is part of the B3i InsurTech blockchain initiative, which is ready to go from January 1 for property catastrophe excess of loss (XoL) reinsurance, enabling cedants and their counterparties to negotiate terms, agree on rates and complete contract placements.
IAN: How are cedant buying strategies evolving and are you seeing a flight to quality?
Lorenzana: Regarding reinsurance purchasing, the majority of cedants still rely mostly on traditional reinsurance strategies and programmes. However, we are seeing an increasing number of sophisticated programmes and tailor-made transactions which fits in with our specialist underwriting capabilities.
Mapfre Re is very careful and considered with our approach to underwriting, but the benefit of this for our clients is that we look at each programme on its merits, rather than insisting on a broad brush hardening of rates.
Certainly, we are seeing a flight to quality following the significant nat cat losses this year.
IAN: How does Mapfre Re differentiate from the competition?
Lorenzana: We are interested in working with local reinsurance brokers for both life and P&C. And as a global reinsurer, with 19 offices throughout the world, including Asia, and clients in more than 100 countries, we feel we are well placed to do that.
Our scale, we are the 16th largest reinsurer in the world, enables us to offer a suite of services and significant reinsurance capacity, through treaty and facultative reinsurance for all lines of business, both life and non-life.
We form quality and long-term relationships, which are based on trust and mutual cooperation.
We are looking to grow steadily across a number of markets, including South Korea, which is an important growth market. We also keep our expenses under control, enabling us to be competitive whilst still having a robust combined ratio.
 IAN: Where is Mapfre Re based in the region?
Lorenzana: Mapfre Re is committed to Asia, and we see the region as an important long-term growth market. We opened our Singapore office in November 2015, having received our MAS final license in September. We also have an office in Labuan; a relationship office in Tokyo; a representative office in Beijing; and we have a longstanding presence in Manila. We can also conduct treaty business in Indonesia, Malaysia, South Korea, Thailand and Vietnam, which are all important markets for us.