April deadline looms for Malaysia's foreign players
February 15 2019 by Andrew Tjaardstra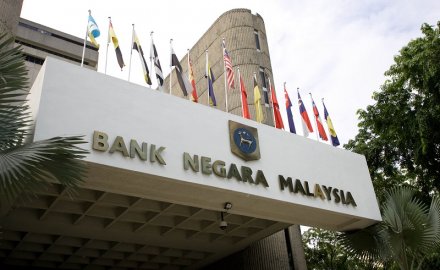 Malaysia's regulator Bank Negara has given foreign-owned insurance companies until April to outline their plans to comply with new local shareholding requirements, the central bank said on February 13 in Kuala Lumpur.
Bank Negara is looking to enforce a 70% cap on foreign ownership of local insurance businesses — the remaining 30% will need to be with domestic players. The central bank had issued a directive by letter in the summer 2017 urging insurers to comply with a 2009 policy, which included exceptions.
There were some signs the regulator was reconsidering the plans, but this appears not to be the case.
After unveiling strong fourth quarter GDP growth figures of 4.7% central bank governor Nur Shamsiah Mohd told local media they are expecting insurers to come up with "concrete plans" by early April on how they will comply — through divestments, listings or corporate social responsibility contributions.
Foreign firms in the country include Prudential, Tokio Marine Holdings and Zurich.
A spokesperson for Prudential told InsuranceAsia News: "Prudential abides by the local rules and regulations in the markets where it operates. We remain in active dialogue with BNM on all topics, including any potential divestment. Prudential has been present in Malaysia for more than 95 years and has a highly successful life insurance business. We are firmly committed to serving the long-term protection and savings needs of the Malaysian people."
Showing that there might be an alternative to divesting, Singapore-based Great Eastern Holdings has opted to contribute M$2 billion (US$492 million) to a national health insurance scheme, which safeguarded the firm's full ownership rights. 
Announcing the decision last year to the Singapore stock exchange, the insurer said that the agreement is part of its corporate social responsibility efforts and in line with the objectives of the Malaysian authorities.
The move could also disrupt the sale of AM General, Malaysia's second largest motor insurer, with Allianz reported to be in the front running.
Overall in 2018, Malaysia saw a GDP growth rate of 4.7% compared with 5.9% in 2017.
MORE FROM: Capital Markets