Malaysia's market under transformation: Malaysian Re
December 5 2019 by Yvonne Lau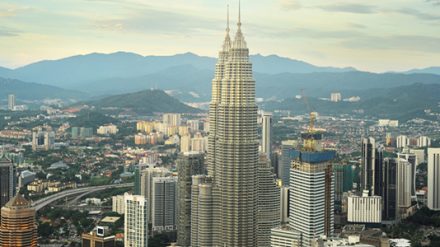 The Malaysian market is in a stage of transformation, and firms in the country have yet to embrace best competitive practices such as risk-based pricing and solutions for underinsurance, says a December report by Malaysian Re, supported by Willis Re.
The South-East Asian country is set for fire and motor detariffication — meaning Malaysia's regulatory regime will fall in line with advanced markets' best practices.
Glancing at a long-term perspective, the move will allow the market to become "better capitalised and competitive, while risk-based pricing will incentivise less risky behaviours in both the retail and commercial space," notes the report. However, actual implementation has been recently delayed, with the timeline shifted to early 2020 or beyond.
Malaysia's hope to further insurance penetration, particularly the under-40's, has not been straightforward.
The report highlights the interviewees' comments on the use of takaful and technology to tackle this challenge — noting general takaful has "outperformed the overall market in growth and technical profitability; while it already accounts for 13.7% of overall gross direct premiums and contributions," — indicating greater and more widespread utilisation of takaful in the future.
Leveraging digitisation strategies such as the use of insurtech is a priority for market players now and moving forward. In Malaysia's case, the report notes the belief among the executives interviewed that the "longer-term potential of digital insurance ecosystems will be limited to the segment of low premium and affordable products."
It also noted the executives' wariness of agency distribution dominance and channel conflicts — which could translate only into a digitisation of the status quo.
Malaysian regulators ultimately are still experimenting with market liberalisation and opening, and assessing the readiness of consumers and market players for a further push.
In 2018, the market had a foreign divestment scare when the previous administration intended to enforce a 70% ownership cap. The current administration however, has signalled a return to stability and potentially more openness for business competitiveness.
The report entitled Malaysia Insurance Highlights, is compiled from the insights of 30 market executives and experts.