Howden Malaysia swoops for CIMB's broker stake
January 25 2019 by InsuranceAsia News Staff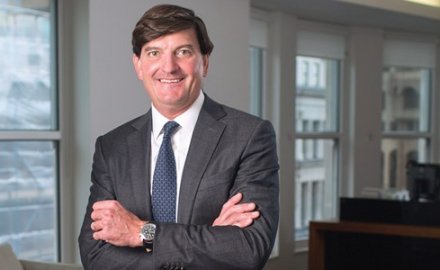 Kuala Lumpur-headquartered CIMB Group Holdings is selling its indirect 51% equity interest in insurance broker CIMB Howden Insurance Brokers to its partner HBG Malaysia (Howden), owned by Hyperion, for M$59.6 million (US$14.4 million).
Howden initially acquired a 49% stake in the Kuala Lumpur-based broker from CIMB in January 2015.
David Howden (pictured), Hyperion's chief executive, has said he wants the group to become the largest non-US broker in the world, which entails growing in Asia Pacific.
Announcing strong growth for the financial year 2018 earlier this month, Howden said: "As we enter our 25th year, we are in a very strong position to seize the opportunities that are being created both by consolidation of the market, the pressures on underwriting performance and the opportunities for transformation."
CIMB said the proposed divestment is in line with the group's aspirations to further streamline and focus on its core banking businesses.
In a stock exchange filing, CIMB said its indirect wholly-owned subsidiary CIG has entered into a share purchase agreement to divest 510,000 shares, the equivalent of a 51% stake in CIMB Howden to Hyperion-owned Howden which has a subsidiary HBG Asia Holdings.
Howden won central bank approval for the proposed divestment on November 27 last year. Upon completion of the proposed divestment, CIMB Howden will cease to be an associate of CIG.
The group said: "The proposed divestment does not have any material effect on CIMB's consolidated net assets and earnings, and does not have any effect on CIMB's share capital and substantial shareholders' shareholdings for the financial year ended December 31, 2018."