Making microinsurance profitable
November 2 2018 by Nick Ferguson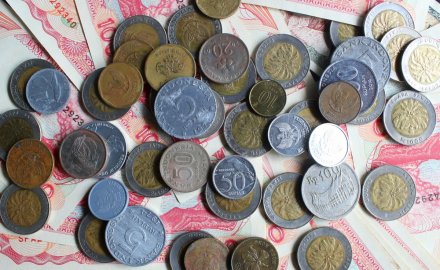 Once heralded as a solution to closing Asia's protection gap, microinsurance has struggled to take off thanks to high costs, low margins and a perception by traditional insurers that it is a socially responsible endeavour rather than a commercial one.
However, new technology and new approaches are making it a potentially sustainable and profitable business line, according to some analysts — and some startups are eyeing microinsurance as an attractive opportunity to enter markets with significant growth potential and very little competition.
Just last week, for example, blockchain insurtech Etherisc teamed with Oxfam and Aon to deliver microinsurance to rice farmers in Sri Lanka. The programme will use blockchain technology to automate parametric insurance products, transforming and simplifying the claims process to the point that the farmer would not need to submit a claim and the insurer would not need to send a claims adjuster into the field.
"For low income households a loss event is a particularly delicate and difficult time, and they need a claims process that is fast, simple and clearly understood," said Michiel Berende, inclusive insurance lead for Etherisc. "With blockchain technology a payment can be made immediately, eliminating the need, in some circumstances, for farmers without access to traditional regulated loan facilities to go to a moneylender or loan shark. Payment triggers will be mutually agreed upon and monitored by external data providers where blockchain makes that data more secure and reliable."
By working with Oxfam, Etherisc is tapping into an existing and extremely effective distribution channel.
"We have been able to establish a solid base to support farmers in Sri Lanka," said Bojan Kolundzija, country director for Oxfam in Sri Lanka. "We have been educating the farmers, building trust and creating lasting solutions."
Traditional insurers are also increasingly interested in the sector, according to Michael McCord, head of Milliman's microinsurance centre, who recently met with senior industry leaders in Jakarta and Kuala Lumpur.
"Microinsurance has moved beyond being be a CSR initiative," said McCord in a report that summarised his discussions in Asia. "If done right, it can be both profitable and sustainable, as well as provide important value to low-income policyholders. Typically, insurers tend to consider adding microinsurance to their portfolio when the top end of the market begins to become saturated and competition puts pressure on their top and bottom lines."
But the real value lies in capturing a customer base that is likely to move to traditional insurance products as their income rises in tandem with the domestic economy, as well as developing knowhow — such as distribution, claims and management efficiencies — that are applicable across the entire business.
Companies typically worry that the critical volume of policyholders needed to run a profitable microinsurance book is too big and too expensive to acquire, but McCord counters this with the example of successful microinsurance operations in the Central American nation of Belize, which has a total population of less than 400,000 people.
The key, he says, is to understand the customer base and focus on meeting their needs. Policy wording, for example, should be simple enough to fit on a business card. And by reducing or even eliminating exclusions, insurers can verify claims much more quickly and cheaply.
As the Etherisc example in Sri Lanka shows, clever partnerships can unlock effective and trusted distribution channels. Expecting unbanked customers to buy insurance from the branch of a nationwide lender is "unreasonable", according to McCord. Successful partnerships have included pawn shops, grocery stores and telecom providers — businesses that the customer already has a relationship with and some level of trust.
Established insurers ignore this market at their peril. Governments and regulators are likely to be far more accommodating to new entrants that offer to serve a sector that is being ignored, and players that can succeed in delivering insurance to these communities may eventually emerge as formidable competitors elsewhere. Microinsurers today, major insurers tomorrow?