Majority of Japan's SMEs to survive Covid-19 threat: survey
April 28 2020 by InsuranceAsia News Staff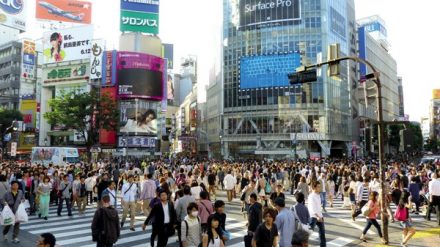 Tokyo-based NN Life Insurance released a survey indicating that a majority of SMEs will be able to weather the Covid-19 crisis – with 24.2% revealing that their business will not be affected should the virus continue into 2021.
20.3% of respondents noted they will be able to withstand the pandemic should it conclude at the end of April; 16.6% at the end of May and 15.5% at the end of June. A minority 7.1% of respondents said that the virus needs to end by April if their business is to survive.
25.2% of respondents also noted that an urgent influx of cash is needed to survive.
The survey however, was conducted at the end of March, prior to prime minister Shinzo Abe's April 7 declaration of emergency for Tokyo and six other Japanese prefectures.
Under the emergency declaration that is to be implemented until at least May 6 and has since been extended nationwide, businesses are required to close temporarily or conduct operations under a limited number of hours. Residents have been encouraged to isolate at home.
In response to the declaration, Yasuzo Kanasugi, chairman of the General Insurance Association of Japan (GIAJ) said in an official statement on April 8 that they will continue to operate business as usual to the best of their ability.
Kanasugi commented: "We are committed to conducting non-face-to-face underwriting and claim payment operations, and will make every possible effort to fulfill our mission as part of Japan's social infrastructure."
To support businesses in a challenging time, the government is also providing relief in the form of zero-interest loans for SMEs and an emergency subsidy package for these companies undergoing financial strain and revenue decline due to Covid-19.
Japan has seen over 14,000 cases of Covid-19 infections to date.
The government is currently considering whether to extend the emergency declaration past May 6, the original end date.
Meanwhile in Australia, the pandemic has taken a serious toll on the country's SMEs, with many cancelling their policies due to fiscal hardship and/or business closures.