Major banks interested in Prudential Life Korea: report
January 6 2020 by Yvonne Lau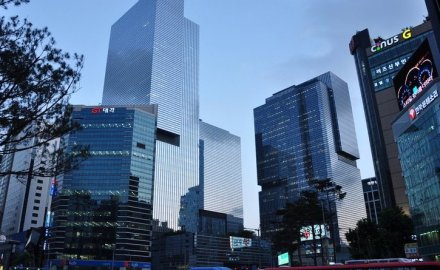 Major domestic banks and financial institutions in Korea have expressed interest in the purchase of Prudential Life Korea, according to a Korea Herald report.
The country's 11th largest life player by assets is set to hold a preliminary bid for its sale on January 20. Prudential Life Korea is valued at an estimated US$1.7 billion — and its sale has the potential to become Korea's largest acquisition deal of the year.
Woori Financial and KB Financial are two of the domestic giants who have shown interest in the life insurer. Woori Financial's group chairman Sohn Tae-seung commented on January 3 that he is "willing to do an M&A" with Prudential Life Korea, according to the same report.
KB Financial's group chairman Yoon Jong-gyu prioritised the importance of undertaking M&A's for growth. He said: "We need to keep our growth momentum by expanding our businesses and refurbishing our group portfolio. For this, we need to be open to various M&A opportunities and take timely and aggressive actions to seize opportunities when they come our way," noted Pulse News Korea.
Korean life insurers have recently struggled with losses – the combined net profit of the country's top three insurers – Hanhwa Life, Kyobo Life and Samsung Life – fell 38% year on year to W1.37 trillion (US$1.13 billion) for the first nine months of the year. A low interest rate environment and various market factors were contributors to the decline – which may translate into greater life market M&A activity.
Shinhan Financial in 2018 undertook a massive US$2 billion acquisition of ING Life, the country's fifth-largest insurer at the time. KB Financial had previously bid for ING in 2012.
Prudential Life Korea was founded in 1989.