Macau residents in Zhuhai health pilot
April 25 2019 by InsuranceAsia News Staff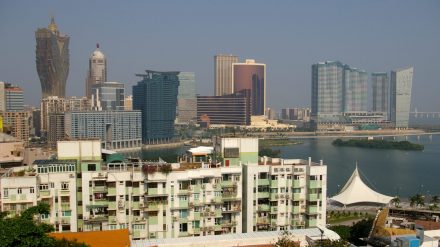 The ability for Chinese companies to provide Macau residents health insurance will soon be piloted in Zhuhai and on the island of Hengqin, according to Macau's Health Bureau (SS).
The Administration of Social Insurance Fund of Guangdong Province and Macau's Health Bureau have agreed to allow residents to participate in the local health insurance system as part of the Greater Bay Area integration initiative, reported Macau Business.
The next step is to form a timetable and consultation rules.
Although the Chinese city of Zhuhai is the first city to roll out the pilot, the plan is set to be implemented in the other cities in the Greater Bay Area.
The Greater Bay Area includes Guangzhou, Hong Kong, Macau and Shenzhen, and has been defined as an economic zone by China.
Macau's Health Bureau is planning a conference on May 7 involving experts and Macau residents living in the Greater Bay Area to discuss future plans.
China wants to develop the region as a cohesive economic bloc. The area's 11 cities have a total population of around 67 million and a combined economic output of US$1.5 trillion — equivalent to an economy roughly the size of Russia, Australia or South Korea.
For an InsuranceAsia News insight into the Greater Bay Are project see here.