Crawford welcomes new Taiwan country manager
July 8 2020 by Yvonne Lau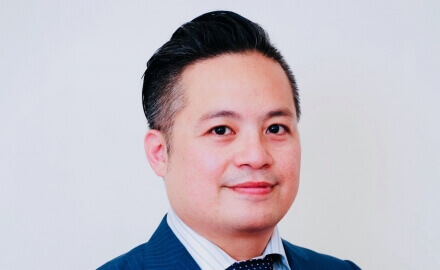 US-headquartered loss adjuster Crawford has appointed Zakky Cheng as their new Taiwan country manager.
Based in Taipei, Cheng (pictured) will oversee Crawford's wholesale claims operations in the country. He will be responsible for business operations, developing and establishing client relationships and supervising adjusting services.
Cheng will report to Singapore-based Veronica Grigg, the company's Asia president.
Grigg commented: "Cheng's experience and expertise in the industry is an invaluable asset to us as we look to continue to provide our customers and their clients with specialist and innovative claims solutions."
Cheng holds almost two decades of market experience — including 10 years in the loss adjusting field. He joined Crawford in 2013, first as a manager, and was appointed as director in 2019.
Prior to Crawford, Cheng began his career in loss adjusting in 2010 when he became an adjuster. In 2006, he began his role as a claims specialist for the Ministry of Finance's Taiwan Residential Earthquake Insurance Fund (TREIF). And Cheng started out in the market as an engineering underwriter with a Taiwanese insurer, before moving to an international insurer as a property underwriter.
The US loss adjuster has been making recent moves in the Asian market.
Just two weeks ago, Crawford announced the launch of its new Japan office, to be headed up by managing director Mamoru Tanouchi. The Japan office began set-up in January 2020 and has the capability to handle large and complex claims including property, business interruption, liability, recall and cyber.
Meanwhile, Grigg was appointed Asia president in April — managing Crawford's activities across the continent. She reports to Larry Thomas, global president of Crawford Specialty Solutions.
Crawford has been servicing the Taiwan market since 1989; it also has extensive operations in Asia including in China, Hong Kong, India, Indonesia, Japan, Malaysia, Philippines, Singapore and Thailand.