Lockton launches APAC transactional risk division
November 19 2019 by Andrew Tjaardstra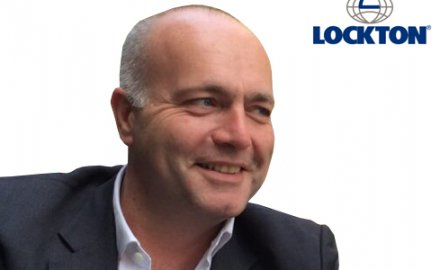 Lockton has launched an Asia Pacific (APAC) transactional risks division with two senior appointments.
Will Seccombe (pictured) will beome business leader based in Hong Kong, and Mindy Ng as vice president based in Singapore. Seccombe and Ng have both arrived at Lockton from JLT, now part of Marsh.
Seccombe was most recently managing director of JLT's M&A group in Asia. Overall, he has 10 years' experience leading teams in the APAC region, as well as managerial roles in Japan and South Korea.
Ng was most recently working with JLT in Singapore, and prior to that worked with major legal and financial services firms. They will both be joined by Julianna Yong, currently based in Lockton Singapore. Yong has several years of private legal practice experience, both in Singapore and internationally.
The Asia Pacific transactional risk team will be complemented and supported by Lockton's transactional risk teams based in New York, London and Oslo, targeting the M&A community. The team will work with clients on a number of products and services including representations and warranties insurance, tax liability and deal-specific risk management, and financial institutions insurance.
Neo Combarro, partner, global professional and financial risks at Lockton, said: "This new dedicated APAC team continues our commitment to service our clients and the M&A community in every continent."