Lloyd's warns of cyber risks for Asian ports
October 30 2019 by Yvonne Lau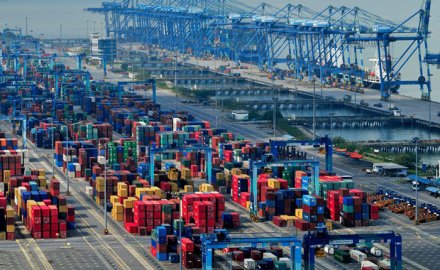 Research on cyber risk, jointly released by Lloyd's and the University of Cambridge Centre for Risk studies, is warning that a single cyber attack on Asia-Pacific ports could cost a staggering US$110 billion.
The research which simulated a computer virus attack on 15 Asian ports, showed that economic losses would be felt globally – with transport, aviation and aerospace being the most affected sectors. Singapore and South Korea's transport sectors would take the largest economic hit.
The key drivers of insured losses would relate to business interruption.
Lloyd's Singapore country manager, Angela Kelly said: "Cyber risk is one of the most critical and complex challenges facing the Asia Pacific maritime industry today."
Kelly added: "As this risk grows with the increasing application of technology and automation in the industry, collaboration and future planning by insurers and risk managers is critical. With nine out of ten of the world's busiest container ports based in Asia, and high levels of underinsurance in the region, this exposure must be addressed."