Lloyd's shutters underwriting room in London
March 19 2020 by Andrew Tjaardstra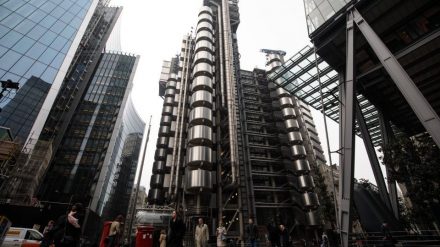 Lloyd's has decided that its underwriting room in London will be closed with effect from 4pm London time on March 19 in line with UK government advice to avoid all non-essential contact.
The move, which will be reviewed on a weekly basis, comes as the dramatic implications of battling the spread of Covid-19 become more apparent.
In a statement Lloyd's said: "Following a successful resilience test on March 13, we are confident that our emergency trading protocols will enable the market to continue trading during the closure and we will review this decision on a weekly basis."
Lloyd's, which usually has around 5,000 brokers and underwriters conducting business inside the building at at any one time, confirmed the market will remain open and operate under its emergency trading protocols.
The protocols allow contracts to be sent and validated via email and encourage electronic trading where possible.
In Singapore Lloyd's has been implementing work from home strategies for Capita Green which will continue. For example, some staff at syndicates have been taking it in turns to work on different days.
Iain Ferguson, regional director Asia Pacific at Lloyd's, told InsuranceAsia News (IAN) that it was "business as usual as much as possible" and that "we are trying to put the interests of our customers first as much as we can".
One market source told IAN that this could see more business being placed locally in Asia as travel reduces between Asia and London.