Lloyd's taps US$395m of debt to fund digital blueprint
December 11 2019 by Andrew Tjaardstra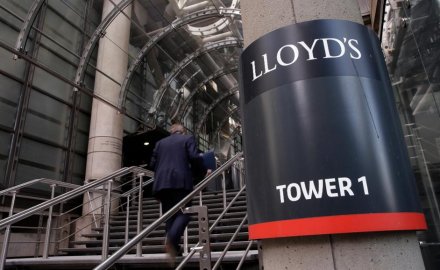 Lloyd's has set-up a governance, oversight and funding framework to secure the implementation of its Blueprint One plan – the latest of its many efforts of becoming a truly digital organisation.
Lloyd's said it has taken advantage of the low interest rate environment and secured £300 million (US$395 million) of senior debt to fund the scheme, thereby avoiding any increase in market levies.
More than 80 corporation and market employees now engaged; strategic partners will join in the first quarter of 2020 to support the phased delivery and implementation.
Governance includes a newly created Technology and Transformation Committee, overseen by the Lloyd's Board and Council. Andy Haste, Lloyd's deputy chairman, will chair the committee, while programme delivery will be led by Jennifer Rigby, Lloyd's chief operations officer and executive committee member.
In February 2020, Lloyd's will publish Blueprint 1a, which will set out the detailed plans and deliverables for phase 1 implementation.
John Neal, Lloyd's chief executive, said this week: "Since the launch of Blueprint One, we have focused on designing a carefully structured and managed approach to planning and execution to allow regular delivery of value to the market. With robust governance and oversight now in place, and the funds for delivery secured, we have every confidence in the successful delivery of the Future at Lloyd's."
Speaking at this year's SIRC 2019, Neal commented: "We are also making sure we have the new skills in place to build, operate and maintain a digital marketplace – skills like data architecture, engineering, data science and design. Some of these we will develop in-house; others we will have to source from outside. But wherever we source them, our aim is attract the most talented people in the world."