Lloyd's to reveal new code of conduct
April 9 2019 by InsuranceAsia News Staff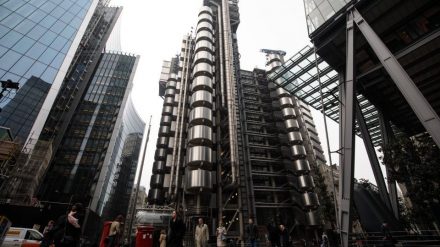 Lloyd's of London is set not to allow people under the influence of alcohol or illegal drugs to enter its flagship City building under a new code of conduct set to be announced this week.
Offending staff will be officially warned and may even have their passes taken away if they don't cooperate.
Lloyd's will also establish a bullying and harassment hotline while the Lloyd's bar will switch to become a coffee shop, according to British newspaper the Sunday Telegraph.
Former chief executive Inga Beale had banned Lloyd's employees from drinking in February 2017; the rule didn't apply to market participants.
The changes come after complaints from women in the market of sexual harassment set out in a recent Bloomberg article.
Lloyd's chief executive John Neal has taken the allegations extremely seriously and has already announced strong sanctions for inappropriate behaviour.
In addition to taking out an independent, market-wide culture survey, Lloyd's is threatening that any employees found guilty of misconduct could potentially be banned from entering Lloyd's for a fixed term or even potentially for life.
Neal has been extremely busy since taking over the role last year dealing with several senior departures, a full market review of unprofitable business and now the sexual harassment allegations. However, it seems he sees it as an opportunity to help change the culture of the marketplace to a more modern, slick and professional operation.
Meanwhile, Burkhard Keese has started the role of chief financial officer this month after 14 years at Allianz where his last role was executive vice-president and chief operating officer of the global finance operation; Keese has replaced John Parry.