Lloyd's sees syndicate-in-a-box sign-up rush
November 13 2019 by Andrew Tjaardstra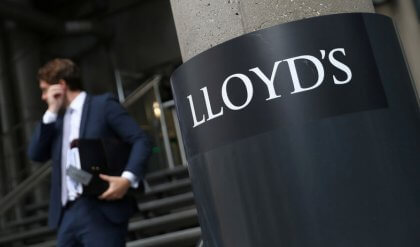 Lloyd's has received around 40 applications from firms seeking to set up cost-efficient remote syndicates, according to a statement from Lloyd's chief executive John Neal this week in London at an AM Best market briefing.
The market is offering syndicates the ability to set up without a physical presence in the building.
The syndicate-in-a-box scheme offers a digital remote syndicate set-up; a speedier claims payment process; and an ecosystem of services that helps all market participants develop new business and provide improved service to customers.
Lloyd's said in September that Munich Re, which already has a presence at Lloyd's, was setting up the first remote "syndicate-in-a-box" to focus on newer insurance areas including renewable energy; it should be ready in January.
Speaking at this year's SIRC 2019, Neal said: "What we must do is make sure we make meaningful change. This is our best opportunity to make improve how we do things in London and in all our markets around the world. So, we have to take it – and think innovatively about the best way forward."
He added: "As part of the Future at Lloyd's we are building an inclusive and innovative marketplace in which everyone can excel and add value."
Neal continued: "We are also making sure we have the new skills in place to build, operate and maintain a digital marketplace – skills like data architecture, engineering, data science and design. Some of these we will develop in-house; others we will have to source from outside. But wherever we source them, our aim is attract the most talented people in the world."