Covid-19 to challenge market "as never before": Neal
May 15 2020 by Andrew Tjaardstra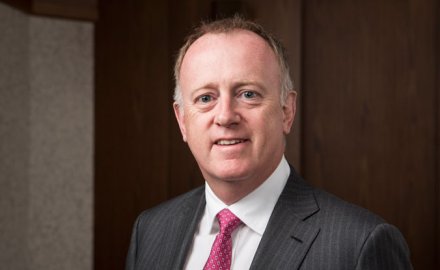 Lloyd's has said that the market will payout in the range of US$3 billion to US$4.3 billion to its global customers as a result of the far-reaching impacts of Covid-19.
This will be one of the largest loss events in the market's 330 year history. Lloyd's expects 31% of this to be event cancellation, 29% property losses and 11% as credit losses.
58% of the payouts are from the 'US and worldwide', 15 % from the UK, 10% from the rest of the world, 7% from Europe, and the remaining 10% from other smaller markets such as Australia, Canada, China and Japan.
Following an economic study, Lloyd's believes the estimated 2020 underwriting losses covered by the market as a result of Covid-19 are approximately US$107 billion, on par with some of the biggest loss years in history.
The biggest loss so far was in 2005 for U$116 billion when Hurricanes Katrina, Rita and Wilma battered the market.
In addition, unlike other events, (re)insurers will also experience falls in investment portfolios of an estimated US$96 billion, bringing the total projected loss to US$203 billion.
John Neal, global chief executive of Lloyd's, said: "The global insurance industry is paying out on a very wide range of policies to support businesses and people affected by Covid-19. The Lloyd's market alone is currently expected to pay claims amounting to some US$4.3 billion, making it one of the market's largest payouts ever."
Neal (pictured) added: "What makes Covid-19 unique is the not just the devastating continuing human and social impact, but also the economic shock. Taking all those factors together will challenge the industry as never before, but we will keep focused on supporting our customers and continuing to pay claims over the weeks and months ahead."
In addition to £15 million (US$18.3 million) of charitable donations, Lloyd's has set aside £15 million in seed capital to explore how the market can create or house structures which support economic recovery and mitigate against future events of this magnitude.
Lloyd's is also working with advisory committees to develop a initiatives to support customers and economic recovery in the short, medium and long-term. This includes the search for diagnostics, treatments and vaccinations. For example, one Lloyd's syndicate is insuring more than 100 individual clinical trials investigating all stages of Covid-19.
Neal has also is mulling the launch of Recover Re, a vehicle that will offer "after the event" cover for pandemic related business recovery.