Lloyd's first half profits hit by poor investment returns
September 24 2018 by InsuranceAsia News Staff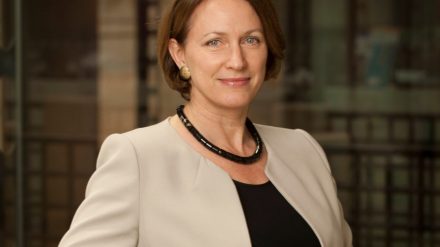 Lloyd's recorded a first half pre-tax profit of £588 million (US$770 million) down from £1.23 billion in the first half of 2017, but an improvement on the painful second half last year.
While underwriting profit improved from £400 million to £500 million, investment returns crashed to £204 million from around £1 billion during the same period last year after low returns from assets.
Despite the difficult business environment, the combined ratio improved to 95.5% (June 2017: 96.9%), supported by a benign loss period and prior year releases. Gross written premiums climbed from £18.9 billion to £19.4 billion.
Outgoing Lloyd's chief executive, Inga Beale (pictured), commented: "These results and return to profit demonstrate the strength of the Lloyd's market following one of the costliest years for natural catastrophes in the past decade. Whilst these results are welcome, Lloyd's continues to concentrate on improving the Lloyd's market's long-term performance by taking action to address underperforming areas of the market."
"The corporation also remains focused on making the Lloyd's platform more competitive. Alongside the success of the mandate for the placement of electronic risks, we have recently launched the Lloyd's Lab, our new innovation accelerator, which will help Lloyd's use technology to better serve our customers around the world."
She added: "We have also worked tirelessly to secure the Lloyd's market's access to the EU27 and our Lloyd's Brussels subsidiary will start writing business in the European Economic Area from January 1 2019."
Beale is leaving in October and will be replaced by John Neal.