Lloyd's Australia closes Sydney office amid Covid-19 outbreak
March 24 2020 by Andrew Tjaardstra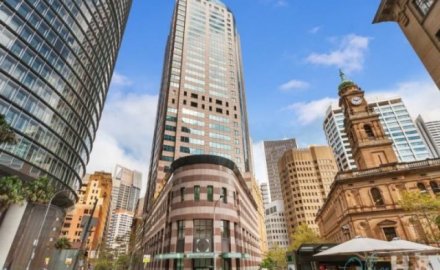 Lloyd's Australia has closed its Sydney office as of Monday March 23 until further notice in response to the Covid-19 outbreak, with all staff now working from home.
Lloyd's Australia issued the following note to its key stakeholders: "We have for some time been set up for remote working, and we have a fully tried-and-tested business continuity plan. "
It continued: "All Lloyd's staff remain accessible through the usual channels, being phone and email, with the only difference being that we are not physically located in 1 O'Connell Street."
Australia is an important part of the Lloyd's community and is overseen by general representative Christopher Mackinnon.
The move comes after a large increase of confirmed Covid-19 cases across Australia – the country is now dealing with an outbreak which has shocked communities across the world. The government is facing choices made in other countries such as closing down the borders, shutting schools, restaurants and bars and offering stimulus to the economy.
Lloyd's has already closed its London underwriting room in response to the crisis.
In a statement Lloyd's said: "Following a successful resilience test on March 13, we are confident that our emergency trading protocols will enable the market to continue trading during the closure and we will review this decision on a weekly basis."
Lloyd's, which usually has around 5,000 brokers and underwriters conducting business inside the building at at any one time, confirmed the market will remain open and operate under its emergency trading protocols.
The UK government has now moved the country into "lockdown" as of midnight which will likely have a further impact on trading.
However, Capita Green in Singapore has remained open albeit on a limited capacity basis with syndicates and staff taking it in turns to work on different days to maintain social distancing measures.
One market source told InsuranceAsia News that this could see more business being placed locally in Asia, as travel is reduced between Asia and London.
It remains to be seen the overall impact on the Lloyd's market as the situation evolves.