Lloyd's reveals council and board membership
June 8 2020 by Andrew Tjaardstra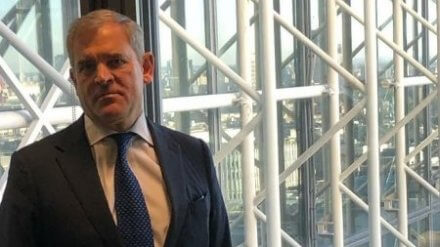 Lloyd's has confirmed the members of its newly formed council, effective June 1.
In May of last year, Lloyd's proposed the merger of its franchise board into the Lloyd's council part of its ongoing mission for increased efficiency.
Lloyd's set out plans for the creation of a single governing body, noting that from June, a new body will consist of six nominated members, six market-elected, and three executives.
Lloyd's notes that its proposal to make these changes was well received and has included consultation with the Lloyd's Market Association (LMA), the Association of Lloyd's Members (ALM), the High Premium Group (HPG), and Lloyd's Members' Agents.
The members were elected following an election process in April. However, owing to the restrictions caused by the ongoing Covid-19 pandemic, Lloyd's notes that it was unable to hold a full contested election as planned. Instead, Lloyd's rolled over existing members of the council and retained Karen Green and Dominick Hoare as special advisors to the council until full elections can be held.
Lloyd's adds that it aims to do this as soon as possible and before the end of the year.
Following the election process, Lloyd's has confirmed that the members of the council are: Bruce Carnegie-Brown as chairman; Andy Haste as senior independent deputy chairman; Angela Crawford-Ingle, audit committee chair; Fiona Luck; Neil Maidment as risk committee chair; John Sunun; Lloyd's chief executive John Neal; Lloyd's chief financial officer Burkhard Keese; Andrew Brooks; Guy Carpenter's Vicky Carter; Aon Reinsurance's Dominic Christian (working member and deputy chairman); Axis Corporate Capital UK represented by Albert Benchimol (corporate external member); Flectat represented by Michael Watson (corporate external member); and, Nameco represented by Jeffery Barratt (individual external member).
Carnegie-Brown (pictured) commented: "The combination of board and council will allow robust and accountable governance with the ability to make swift decisions when necessary. The current Covid-19 pandemic serves as a primary example of our need to be as efficient as possible in our decision-making."
He added: "I'm pleased to welcome all the members of the council and look forward to working with them all as we deliver Lloyd's strategy to build the most advanced insurance marketplace in the world."