Limiting Faxai loss creep
September 25 2019 by Nick Ferguson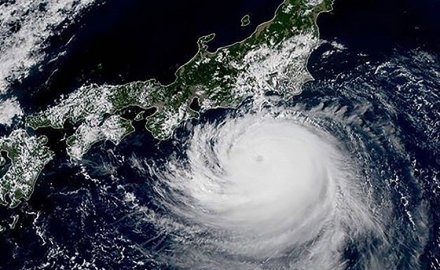 Officials in Japan are still counting the cost of Typhoon Faxai, two weeks after it struck Tokyo.
It was the biggest typhoon to hit the Greater Tokyo area since Typhoon Ma-on in 2004 and will be the first to be tracked by Property Claim Services (PCS), according to Artemis.
Best known for its tracking of insured losses incurred by catastrophes in the US and the Caribbean, PCS launched in Japan in January with a mandate to track all events with losses exceeding US$2.5 billion, in response to the confusion surrounding loss estimates related to typhoons Jebi and Trami in 2018.
Thousands of homes are still without power in remote and mountainous areas that were affected by the storm, and more than 20,000 residences are estimated to have been destroyed, according to local government reports from Chiba and Tateyama prefectures.
The losses from Faxai are currently estimated to be up to ¥740 billion (US$6.9 billion), according to catastrophe modelling firm AIR Worldwide, and PCS has swung into action helping insurers to set loss reserves, deploy field adjusters and verify internal company estimates.
PCS's estimate of Japanese industry losses for insurers and reinsurers is not yet available to subscribers to its service for Faxai, but when published will serve as a trigger for industry-loss instruments.
In the primary market, Japan's big four non-life insurers have a substantial share of the exposure to Faxai and are still digesting the record loss from Jebi last year, but ratings agency Fitch has said that they are likely to remain financially sound.
Some of the loss will also be absorbed by cooperatives such as Zenkyoren (the National Mutual Insurance Federation of Agricultural Cooperatives), which also underwrite catastrophe risks, and reinsurers will once again be watching the situation with keen interest.
The industry will take little comfort from the knowledge that Faxai was comparable in strength to Jebi.
The Japan Meteorological Agency recorded 10-minute maximum sustained wind speeds of 144 kilometres per hour when it first hit land, equivalent to a Category 2 hurricane on the Saffir-Simpson scale. Jebi was only marginally stronger, with 10-minute sustained winds at landfall of around 157kph.
Faxai only narrowly avoided a direct hit on Tokyo. It made a brief landfall in the Kanto region of Japan, just 57 kilometres south-southwest of Tokyo, tracked northeast across Tokyo Bay and made a second landfall over the city of Chiba 32 kilometres east of Tokyo.
While the market will be bracing for the gradual escalation of losses from Faxai, the presence of an independent organisation dedicated to providing estimates of cat losses in Japan should help to prevent a repeat of 2018.