Right now, across Asia, we are in the grip of a stress epidemic. Yes, it is part of a global phenomenon – but it poses a particular threat to our physical and mental well-being in Asia because workplace stress is the tip of the iceberg. The macro trends that sit beneath it are driving pressing, new healthcare needs.
Cigna's 360 Well-Being Survey, now in its fifth year, looks at well-being across five pillars – physical, family, social, finance and work. We surveyed more than 13,000 respondents globally across 23 markets to build a deep understanding of their health and well-being.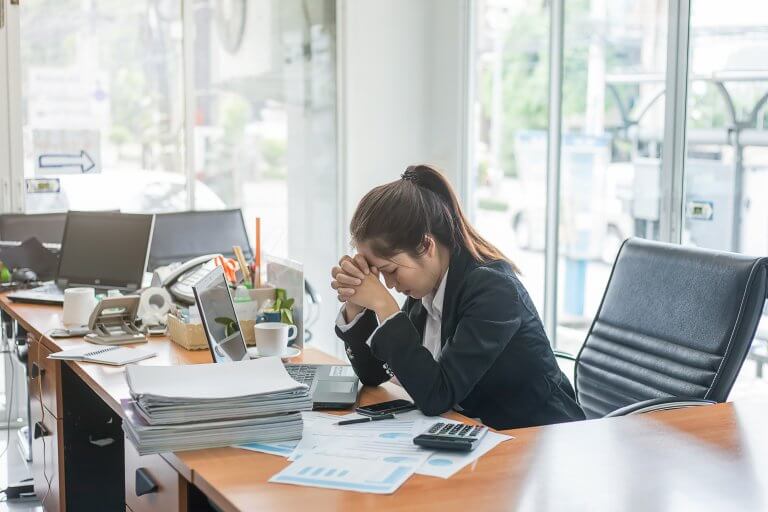 What jumps out from the research is that Asia is a region of extremes. Looking at workplace stress, South Korea tops the tables globally with 98% of workers saying they are stressed. This is significantly higher than the global average (87%). By contrast, workers in Indonesia are among the least stressed (80%) globally.
However, a common theme that emerged is the prevalence of an "always on" culture across the region, where employees feel the need to constantly check work emails, attend work calls or check their mobiles for work purposes. More than 80% of workers in India and Indonesia reported working in an "always on" culture, dropping to 70% in China, still higher than the global average (64%).
These findings resonate with me because, like many leaders in global companies, I spend a lot of time travelling and dealing with time zone differences. I know it's vitally important to switch off and recharge. I do this by spending quality time with my family, and I try to get to the gym, wherever I am.
Managing stress matters because it is a risk factor for illnesses like type 2 diabetes and heart disease, and sleep loss can lead to an increased risk of developing depression. Research also shows that stress is an additional risk factor for heart health.
Macro trends driving quality
Beyond the stress epidemic, I see four macro trends that are driving new needs for access to quality, affordable healthcare across the region.
The first is the rapid growth of the middle class, with Asia expected to represent 66% of the global middle-class population by 2030.
Linked to this is the increase in chronic diseases globally, resulting from lifestyle changes and the fact that we are living longer. For example more than 60% of all people who suffer from diabetes live in Asia.
Looking at heart disease, 17.5 million people die from cardiovascular disease (CVD) each year according to the World Heart Federation. This accounts for nearly one in three deaths (31%). Over the last 20 years all Organisation for Economic Co-operation and Development countries have shown a decrease in heart disease deaths – except in South East Asia.
Alarmingly, South East Asia accounts for a quarter of all global heart disease and heart disease is killing people younger in this region – more than one in four (27%) of all heart disease deaths in South East Asia are in people below 60 years of age. In Hong Kong, heart disease is the third leading cause of death.
Third, there is the ageing population. There will be 1.5 billion people in the world aged over 60 by 2030, all with greater health, medical and care needs.
Finally, these factors together are placing healthcare systems in all countries under enormous strain. Simply put, governments are unable to provide sufficient healthcare for their populations.
 A multilateral approach
I believe it calls for a multilateral approach with governments, the insurance industry, healthcare providers and employers working together to deliver access – in illness and health – to affordable,  quality healthcare.
Two ways we are doing this at Cigna is by encouraging our own employees to take part in our workplace wellness programs, which include fitness, nutrition and regular health assessments.
We also work with governments to narrow the healthcare gap, for example we have just launched three certified plans as part of the Hong Kong Government's Voluntary Health Insurance Scheme. These examples underscore Cigna's commitment to improving the health, well-being and peace of mind of those we serve.
This article was written by Jason Sadler, president of Cigna International Markets; he is based in Hong Kong.