Life premiums down in 2018
December 21 2018 by Nick Ferguson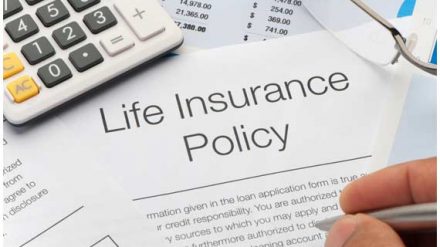 Life insurance premiums in some of Asia's most significant markets look set to fall during 2018.
Across China, Hong Kong and Singapore, life premiums were down by around 4% for the first three quarters of the year, according to preliminary data from each jurisdiction's regulator.
Property and casualty premiums performed much more strongly, registering 15% growth. However, total insurance premiums were up just 2% due to the much larger size of the life market.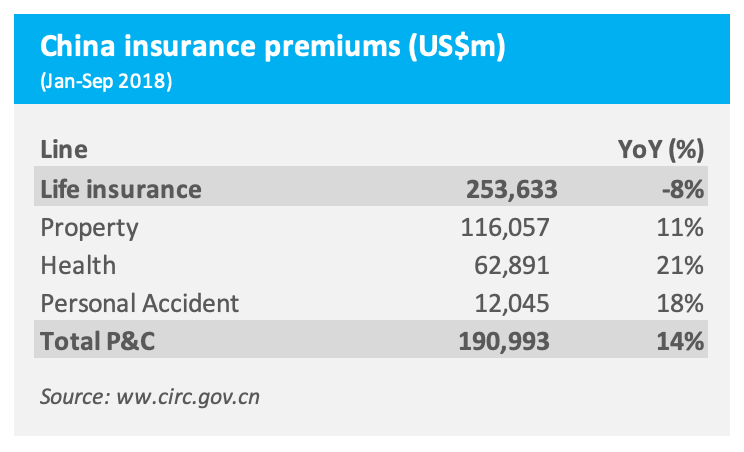 CHINA
The continued regulatory crackdown on risky financial products took its toll on life insurance products during the 2018. Premiums fell 8% during the first nine months as insurers were pushed to shift focus away from investment products, under the regulator's "insurance means protection" directive.
However, property and casualty business has grown strongly at solid double-digit pace.
---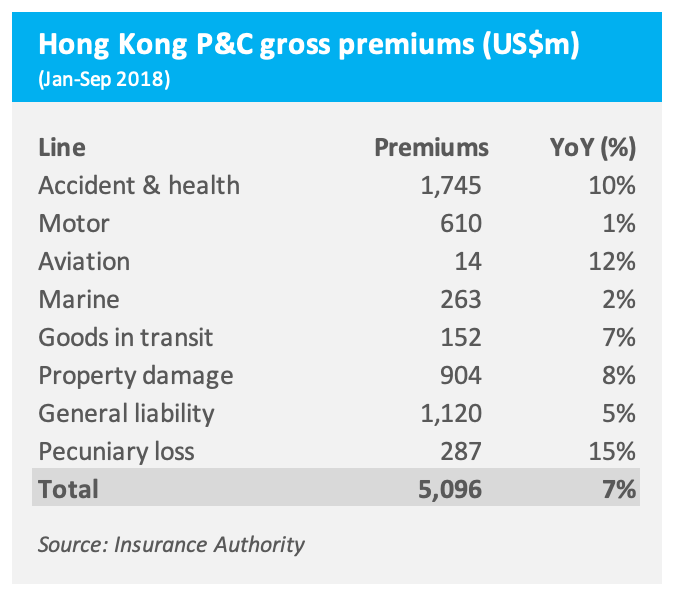 HONG KONG
Despite slower growth from mainland customers, Hong Kong life insurance premiums still grew during the first three quarters, driven by growth in non-linked annualised business, which helped to push overall premiums up by 4%. Single-premium sales were down by 7% overall.
The much-smaller P&C side of the business grew at a steady 7%, driven by accident and health policies.

---
Singapore's bid to become a regional insurance hub paid off in 2018 as offshore P&C business had soared more than 50% through September, with particularly strong growth on the casualty side. With onshore P&C business expanding at just 3%, this strategy looks to be paying off handsomely.
Meanwhile, life business is up significantly, more than 20%, led by single-premium policies. As Hong Kong and China crack down on this kind of business, Singapore may continue to see growth here.