China and HK's life firms face headwinds amid growth
February 10 2020 by Andrew Tjaardstra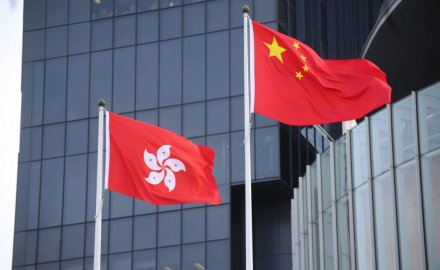 Asian equity markets have experienced significant volatility over the past two years, especially with the ongoing trade tensions between China and the US, the protests in Hong Kong and now the coronavirus.
Life insurers, particularly in Hong Kong and China, are being most affected especially as the economies are so interlinked through cross-border trading, listings on stock exchanges and Hong Kong-based insurers looking to expand into China.
One impact is likely to be on life insurers' embedded values. Embedded value (EV) is a way of calculating the value of insurers which includes an adjusted net asset value and the present value of future profits from customers using actuarial science; however, many companies and countries have different takes on calculations.
Significant increases in the stockmarket returns tend to help improve EV, depending on equity exposure of companies. While 2019 was a robust year for stockmarkets, 2020 has so far been a year of volatility – and mainly on the negative side.
"New business growth has been challenging in China with the economic growth slowdown and the trade war having an effect on new business." Paul Sinnott, Milliman

Share prices for insurers with heavy exposure to Hong Kong and China equities have already been hit by the coronavirus; it is a double whammy with China being a very significant driver of the regional business and Chinese arrivals to Hong Kong an important source of income for its SAR business.
While Hong Kong saw first premiums grow by 12.5% in the first three quarters of 2019 up from 2018 – there was a a total of HK$436.9 billion (around US$55.8 billion) in total gross premiums – the protests are likely to have impacted the fourth quarter the most.
The number of mainland tourists to Hong Kong declined 14.2% to 43.8 million in 2019, with only 2.4 million visiting Hong Kong in December – a decline of 52% after an initial pick up in January. There maybe a further significant decline in the first half of 2019; this will hit the value of new business (VNB) for Hong Kong's life insurers in the second of 2019 and the first half of 2020.
Regulations
While the overall life and health market grew 14% to US$434 billion in 2019 according to preliminary figures, several factors have been weighing on China's life insurers.
Paul Sinnott, principal and consulting actuary, Milliman commented: "New business growth has been challenging in China with the economic growth slowdown and the trade war having an effect on new business. The domestic insurers are struggling to transfer away from high guarantee saving plans through agents."
On the plus side Chinese life insurers' published results for the first six months showing a 12.7% improvement in EV, although there was a mixed result across the board. In the first half of 2019, AIA saw its EV in Hong Kong gain 9% while AIA in China, PICC Life and Prudential all saw strong gains with some Chinese insurers' share prices expected to be trading above EV by year end.
China's regulatory clampdown on the sale of high-guarantee short-medium term universal life products last year seems to have been good for the market, with the increased focus on protection business helping to drive growth; in addition there was a one-off benefit from increase in commission expense tax deduction in the first half of 2019.
The coronavirus risks are mainly investment related as the policies are not included in critical illness while the impact on health insurance will be limited as China's National Health and Ministry of Finance declared all treatment for affected individuals and suspected cases will be covered by public medical funds.
The easing of restrictions on short term savings products is unlikely to change strategies of major listed players. With critical illness claims on the rise, Sinnott argues that profits will diminish in the medium to long term, and effects coming through on some of the older policies – he added these will have an important effect on EV going forward.
Meanwhile the future impact of C-ROSS 2 will have an impact through the cost of capital. C-ROSS 2 will see the implementation of a new solvency supervisory regime; the consequent amendment of the current C-ROSS solvency supervisory regime; and the strengthening and tighter co-ordination of supervisory implementation.
Sophistication
Meanwhile expect the market to get better at providing investors with better information.
Milliman expects that reporting will become more detailed over the next few years as Asian insurers "increase in scale, complexity and sophistication, not only in EV methodology but in investor relations as well".
Expect China and Hong Kong to perform robustly in the second half of 2019 but for a greater hit in the first half of 2020.