Lifestyle risks to accelerate Asia L&H premiums
March 12 2019 by InsuranceAsia News Staff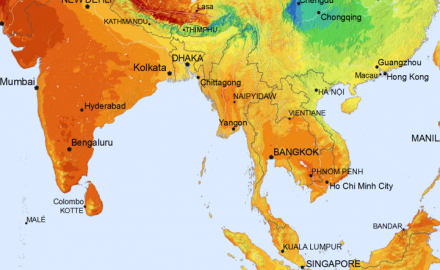 Increasing environmental pollution, changing lifestyles and ageing in emerging Asia are contributing to a rapid rise in the growth of cancer, diabetes and cardiovascular diseases, according to a study published by Dr Schanz, Alms & Company and Peak Re.
Most of these morbidity risks are uninsured and constitute the region's single most important life and health protection gap. The study, based on interviews with senior executives around the region, suggests a buoyant outlook for risk protection products that mitigate families' exposure to non-communicable and critical diseases.
"Buoyed by socio-demographic trends as well as an exceptionally rapid adoption of technology, emerging Asia is set to remain one of the most exciting and rewarding markets for domestic, regional and global life and health insurers," said Kai-Uwe Schanz, chairman and partner at Dr. Schanz, Alms & Company.
Life and health premiums in emerging Asia — China, India, Indonesia, Malaysia, Pakistan, the Philippines, Thailand and Vietnam already take up around 17% of the market with control of US$448 billion of premiums.
Digital and advanced analytics are expected to further accelerate premium growth, as a result of improved outreach to underserved segments of the population, enhanced product appeal and lower transaction costs.
The region's young and tech-savvy population most executives spot a great potential for online in simple and easy-to-understand areas such as term life and personal accident.
Franz Josef Hahn, chief executive of Peak Re, said: "The findings of [the study] encourage us to continue on our strategic path, offering technology-enabled protection solutions to Asia's emerging middle class, but also to the un(der)served segments of the population. The shift from savings-oriented to protection products has emerged as a key theme from the Pulse survey."