Protection sales bolster Axa in Asia
February 22 2019 by Andrew Tjaardstra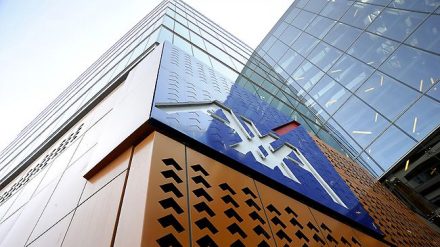 Last year Axa had particularly strong growth in the region in Japan and Hong Kong with health and life insurance driving sales.
Overall premiums in Asia climbed 4% in 2018 over the previous year to €8.97 billion (US$10.2 billion) while underlying earnings were 5% higher at  €1.1 billion.
Gordon Watson, chief executive of Axa Asia, who is based in Hong Kong, commented: "Axa in Asia delivered further growth in revenues and earnings in 2018, with a recovery in Hong Kong and continued strong performance in Japan. We also made significant progress on our growth priorities notably by taking full control of Axa Tianping in China, and on brand with the Liverpool FC partnership."
Globally Axa had a difficult year as newly acquired XL Catlin, now called Axa XL, fell to a US$233 million loss. The global P&C insurer was hit by costly catastrophes in the US in the fourth quarter including devastating wildfires in California and Hurricane Michael in Florida.
The French insurer's share price has struggled since the purchase as group chief executive Thomas Buberl set out to create the largest P&C insurer in the world. Axa was further hampered by the weaker than expected US listing saw a €3 billion write-down on Axa Equitable which significantly impacted group net profits which fell from €6.1 billion in 2017 to €2.1 billion in 2018; however underlying earnings were €6.2 billion in 2018.
Axa has already proposed 711 job losses in Europe as it brings Axa XL into the group and takes advantages of synergies. Employee consultations have started in France, Germany, Italy and the UK.
Axa said in a statement that "supporting measures will be put in place" and the restructure "may include redeployments or voluntary departures".