Leonardi says Generali "well positioned" for Covid-19 in Asia
March 18 2020 by Andrew Tjaardstra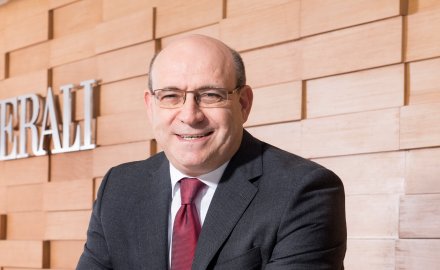 Generali's solid performance in Asia last year should help it shield against this year's pandemic troubles which are causing widespread disruption to businesses and individuals – with Italy hit particularly hard.
Rob Leonardi, regional officer, Generali Asia, commented: "Asia demonstrated strong growth in net inflows [in FY 2019] in the life segment which are up 28.9% from last year."
Hong Kong-based Leonardi (pictured) added: "This is testament to the hard work and dedication of our teams across the region. It also confirms we are well positioned to meet our targets for Generali 2021 [the group's three year plan] and has provided a solid foundation to address the Covid-19 outbreak and the evolving market volatility."
He continued: "The focus for Asia remains centred on growing our business in a sustainable manner in the markets where we operate and working together with our employees, agents and partners to achieve its ambition of being a life-time partner to our customers."
Asia falls under the group's international arm which made profits of €283 million (US$316.4 million) in 2019 compared with €302 million (US$337.5 million) in 2018. The combined operating ratio deteriorated to 96.9% from 95.8%
Globally in FY 2019 Generali had the best annual operating result performance in the firm's history of €5.2 billion (US$5.8 billion), an increase of 6.9% year-on-year, driven by all business segments.
Last year, Leonardi who has been in Asia since 2000 and in his present role since January 2017, told InsuranceAsia News: "Asia is the most exciting part of the world. There are long term growth opportunities – especially in emerging markets such as China, India, Indonesia, the Philippines, Malaysia, Thailand and Vietnam. Our focus is on the markets we are in, rather than entering new markets where licenses can be costly and upfront investment significant."