Leo Grepin promoted to Sun Life Asia CEO
September 9 2019 by Andrew Tjaardstra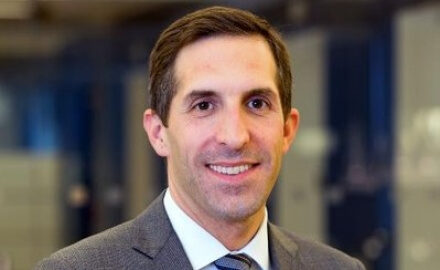 Leo Grepin, Sun Life's Asean president, will become the new president of Sun Life Asia in the new year following the retirement of Claude Accum on December 31.
Grepin (pictured) will become responsible for Sun Life's fastest growing business pillar encompassing life, health and wealth management businesses in seven Asian markets: China, Hong Kong, India, Indonesia, Malaysia, Philippines and Vietnam – as well as the international high net worth business.
"Over the course of his 36-year career at Sun Life, has made lasting contributions to Sun Life's growth and success," said Dean Connor, president and chief executive of Sun Life.
Connor continued: "Under [Accum's] leadership, Sun Life Asia has gained market share and enhanced the client experience. On behalf of the executive team and board of directors, I thank [Accum] for everything he's accomplished over his career at Sun Life, and wish him all the best in his retirement."
He added: "[Grepin] has been a driving force in the modernisation of our retail business in Canada. I am confident he has the experience, deep understanding and client-focus to lead and build our business in these dynamic Asian markets."
Grepin was previously senior vice president, individual insurance and wealth for Sun Life Canada.
Grepin commented: "Asia is the fastest growing pillar of Sun Life's business, we have welcomed almost 16,000 new advisors and 6.4 million new clients in the last two years alone and last year our life sales growth outpaced the wider industry in all of our countries."