Korea's Shinhan to merge life units in top three push
April 1 2020 by Yvonne Lau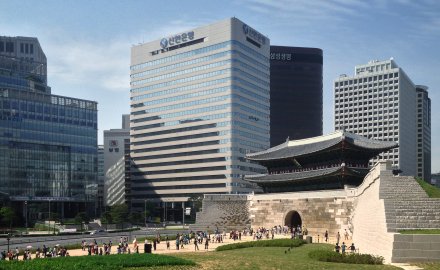 Shinhan Financial Group's (Shinhan) planned merger of its life units – Shinhan Life Insurance and Orange Life Insurance (formerly ING Life) – will catapult the consolidated life player into Korea's top three ranks by net profit, says a report by The Korea Times.
The country's top banking player's strategy is to combine the two life units by July 2021. The group has set up a committee called "New Life" to carry out the plan.
Cho Young-byoung, chairman of Shinhan noted that the combined units will allow them to function as a single, top-tier insurer and achieve economies of scale. "Integrating the two companies' capability of developing customer-oriented products, enhancing digital convenience and protecting consumers, we will provide our customers with differentiated value," he said.
When the integration of the two businesses goes through, the combined life unit will become Korea's third-largest by net profit – the current net income of both Orange Life and Shinhan Life was recorded at W395.4 billion (US$324 million) in FY 2019.
The country's 'big three' life insurers at the moment are Samsung Life, Hanhwa Life and Kyobo Life. In 2019, Samsung Life recorded W977 billion (US$798 million) in net profit, while Kyobo Life saw W603.4 billion (US$493 million) and Hanhwa Life W115 billion (US$93.9 million).
Cho added that although the industry is facing difficult conditions due to low interest rates, "We [Shinhan] will make our integrated life insurance unit into the leading insurer that will bring [disrupt] the industry, based on our own success of turning crisis into opportunity."
Shinhan acquired Orange Life (then ING Life) from private equity firm MBK Partners in 2018 for W2.3 trillion (US$2.05 billion). By January 2019, the banking group received regulatory approval for its acquisition.
The deal propelled Shinhan to become Korea's largest banking group, moving above rival KB Financial Group — who also put in a bid for ING at the time.
KB is currently vying for Prudential Life Korea. It is expected that they will become the likely acquirer of the Prudential Financial subsidiary with a W2.2 trillion (US$1.8 billion) bid.
For Shinhan, when the consolidation of its two businesses is finalised, Korea's life market will have another big player to keep an eye on.