Korea's Kyobo Life to grow global assets
October 9 2019 by Yvonne Lau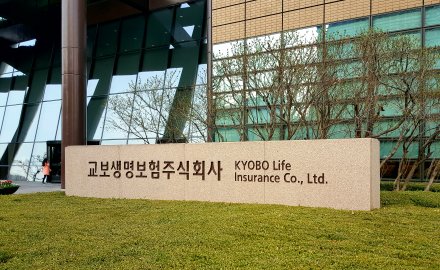 Kyobo Life has announced its intention to grow its foreign assets to 30%, the maximum under South Korean law, according to a Bloomberg report.
One of South Korea's top three life firms, Kyobo's pursuit of global assets comes as investors see their bond yields falling.
According to Cho Hwi Seong, Kyobo's head of asset portfolio management, the company will increase investment in renewable energy projects and property markets in the US and Europe; and may also focus on purchasing emerging market debt, as cited by Bloomberg.
In recent months, South Korea's life insurers have been hampered by a decline in profitability, as greater exposure to equities have meant investments were affected by market volatility. According to Fitch Ratings, earnings may remain under pressure due to a combination of economic slowdown, a low-interest rate environment and loss ratio increase.
The first six months of 2019 saw the combined net profit of Kyobo Life, Samsung Life and Hanhwa Life, the country's three largest life players, fall 38% year on year to US$1.126 billion. However, the profit of Kyobo Life increased by 16% over 12 months.
Kyobo Life has revamped its leadership system to focus on long-term strategic planning as they face low interest rates and tighter accounting standards.
MORE FROM: Asset Management