Korean Re's overseas expansion goes into high gear
November 3 2020

Korean Re's overseas expansion goes into high gear 
Remarkable progress over the past five years
In 2020, Korean Re expanded its global reach by setting up a new branch in Shanghai, China and a new representative office in Bogota, Colombia. This brings the number of its overseas presences to 12.
In Korean Re's 57-year long history, the past five years have been particularly remarkable in terms of overseas expansion. One-half of its current global presences were established over the last five years. In 2015, the reinsurer made its way into Lloyd's of London, followed by the establishment of a branch in Labuan, Malaysia in July 2017. It also successfully switched its Dubai office into a branch in December 2017. Another important milestone was set in 2019. Korean Re successfully set up a new European subsidiary in Zurich, Switzerland in June 2019. Moreover, its initiatives to expand into China and South America gathered further momentum over the course of the year, leading to the opening of two new offices early this year.
Expanding into global markets is a must in the face of growth setbacks in the domestic market
Korean Re has been pushing hard for its global expansion in spite of challenging business conditions including the COVID-19 pandemic, primarily because of growth setbacks in the domestic market. Since he took office in 2013, CEO Jong-Gyu Won has stressed the need for the company to actively tap into the overseas markets, noting: "Expanding into global markets is not a matter of choice, but a must as we are now struggling with domestic market saturation."
Under the leadership of Won, Korean Re announced Vision 2050: Value-Creating Reinsurance Leader in 2014, with the aim of becoming a top-class reinsurance company in the world. This has paved the way for its full-on expansion into global markets. One of the important goals under the vision is to increase the share of overseas inward to 80% of the entire business by 2050, making the company become a global reinsurance leader in its true sense of the word. Currently, overseas inward accounts for around 25% of the total business.
At the same time, the reinsurer is also striving to optimize its business portfolio. As of 2019, its global business portfolio is overweight in Asia, with East Asia taking up the biggest chunk of 30.5% followed by North America (17.4%), Europe (14.9%), the Middle East (13.1%) and Southeast Asia (11.4%). As it has been working to make its portfolio more balanced, the combined share of Asia decreased to 55% in 2019 from 59.3% in 2014.
Europe, China and South America: where next?
Korean Re is now poised to strengthen its presence in China and Europe, which take up large shares of the world's insurance market but have relatively high barriers to entry. Its new office in Bogota is expected to become a solid foothold in the South American market where the company has had little clout.
Going forward, Korean Re will remain strongly committed to its overseas expansion efforts. Work is now underway to build a new base in the US, which enables the company to write business. Although the US is the world's largest insurance market with a market share of 40% in terms of premiums, Korean Re has only one office in New York. Given the ongoing efforts to expand its worldwide presences, it would be worthwhile to keep an eye on what happens next.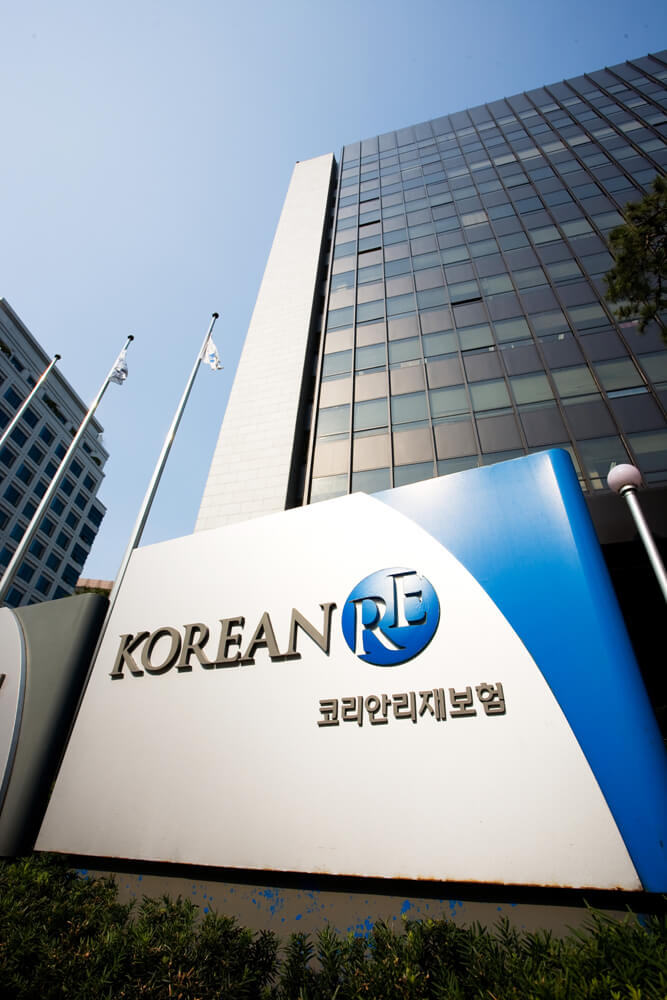 Partner Content
The disaster has been a wake up call to risk modellers as climate change hovers over the horizon.

Recall and remediation programs are complex and can have serious consequences if mismanaged.