Korean Re targets faster global growth
May 22 2019 by Andrew Tjaardstra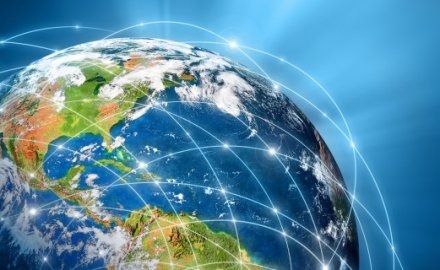 Whereas European-based reinsurers have long seen Asia as a key route to expansion, for Asia's reinsurers — Europe, the US and South America are key opportunities to grow and diversify.
The latest Asian player to expand operations in Europe is Korean Re, which has set up an operation in Switzerland as it comes under pressure from its country's regulator and two years of falling profitability.
The Swiss branch follows the opening of its Labuan branch in July 2017, and another in Dubai in January 2018, while its Shanghai-branch launch is imminent having been pre-approved by Chinese regulators in September 2018; South America is another possible target for the Seoul-headquartered group.
The Zurich-based subsidiary, called Korean Re Switzerland, is licensed to start writing reinsurance business from June 1. It is led by Markus Eugster, who was previously chief executive and global head of reinsurance at Sompo Canopius Re. Korean Re first established the business as a Swiss company with US$60 million of capital, and then acquired 100% of its shares, making it a wholly owned subsidiary.
The Swiss office will in particular complement Korean Re's Lloyd's of London presence, where it has had a subsidiary since April 2015.
Korean Re has long been the dominant reinsurer in its home market but Korea's regulator, the Financial Supervisory Commission, is encouraging other players to enter the market to bring in more competition, although so far there has been a great deal of reluctance to take on the number one player.
Overseas expansion has long been on the agenda for Japan's home majors through a combination of global dominance and recognition that opportunities for profitable expansion in the country will become harder and harder.
South Korea's home market is suffering from a low birth rate, with Korea's Insurance Research Institute encouraging insurers to develop more products for foreigners as the number of deaths is expected to overtake the number of births in 2019; according to the Ministry of Health and Welfare the nation's average birth rate has dipped below one per woman for the first time.
Insurers should target foreign residents in Korea to boost their performance amid the increasingly saturated insurance market, according to a recently released study from Korea's Insurance Research Institute.
Korean Re's chief executive Won Jong-gyu has emphasised overseas expansion since he assumed his position in 2013.
Last year, the firm's profits fell from US$117.4 million in 2017 to US$92.6 million and this has been part of a trend over the last few years; however it was a different story in 2016 when the firm hit a record high net profit of US$162.1 million.
Announcing the 2018 results he said: "In 2019, Korean Re will remain focused on improving its business fundamentals and bottom-line results. As our future growth will essentially depend on how we expand our business abroad, we will continue to make our way into overseas markets."
He continued: "Developing a meaningful track record in new markets is not easy and takes a great deal of time and effort. We may not see any significant outcome in the short term, but we are confident that robust footholds are being built in different regions in a way that boosts our growth in the years ahead."
As Korean regulators change their regulations it could be his own territory where rivals are looking to expand to sooner rather than later.