Korean Re adds Colombia office after Shanghai opening
February 25 2020 by Yvonne Lau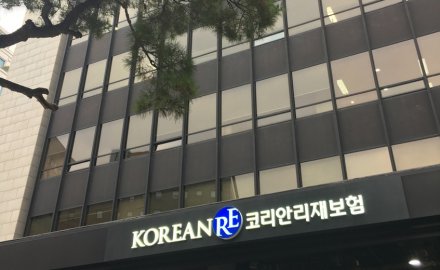 Korean Re, the world's tenth largest reinsurer in terms of gross written premiums (GWP), is establishing a Central and South American foothold through a new office in Bogota, Colombia.
Korean Re's chief executive Won Jong-gyu commented: "A base in Central and South America will enable more active pioneering into new markets. We will continue efforts to overcome the saturated local market and become a top-class global reinsurer."
The Seoul-headquartered reinsurer looks to tap into the region's low insurance penetration rate, and utilise Colombia's strategic location as a regional base.
Global re giants including Munich Re, Scor and Swiss Re also have offices in Bogota.
The move follows their recent office opening in Shanghai. In January this year, Korean Re opened its second China office in Shanghai — its first was inaugurated in Beijing in 1997.
Under chief executive Won, Korean Re has embarked on a global expansion spree. The reinsurer has opened six offices since Won took on the role in 2013; he first joined the company in 1986.
The ambitious reinsurer established a legal entity at Lloyd's in the UK in 2015, a branch office in Labuan, Malaysia in 2017, a branch in Dubai in 2018 and a legal entity in Zurich in 2019.
For more on Korean Re's "going global" strategy, see here.