Korean pensioners try cat bonds
October 21 2016 by Nick Ferguson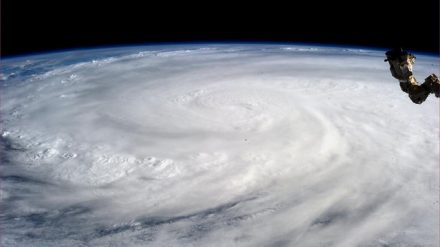 A Korean pension fund has become the first financial institution in the country to invest in catastrophe bonds after choosing three asset management firms to handle its first foray into the new investment product.
The Public Officials Benefit Association (Poba), which manages US$7 billion of retirement savings and is one of the world's biggest public pension funds, has hired LGT Capital Management, Leadenhall Capital Partners and Nephila Capital to help it allocate US$40 million to catastrophe bonds and insurance-linked securities (ILS).
Weak returns in domestic Korean equities, combined with ultra-low interest rates and weak economic growth have been encouraging institutional investors there to look elsewhere, particularly at overseas assets but also in alternative investment classes.
The Bank of Korea has cut rates three times this year and five times during the past two years. The current base rate is at a record low of 1.25%, while Poba has a 5% to 6% return target. To meet its obligations, the pension fund has already been increasing its allocation to collateralised loan obligations and private debt funds, in addition to this latest decision to add catastrophe bonds.
"We have begun studying rates of returns and investment methods to prepare investment in cat bonds, which will expand the range of our bond portfolios," Dong-hun Jang, the pension fund's chief investment officer, told the Korea Economic Daily in September, when it announced that it was screening ILS managers.
Korean life insurers face similar challenges as they pay out on policies sold at a time when return expectations were far higher. More than 90% of fixed-rate life policies sold between the mid-1990s and the early 2000s offer a guaranteed annual rate of 4% or higher, according to the Financial Supervisory Service.
Yet returns on Korean stocks were just 2.8% last year, while domestic bonds earned 4.2%, compared to returns of 17.5% on international equities and 4.7% on overseas bonds, according to Kyobo Life.
However, the attraction of catastrophe bonds for investors is not necessarily about the desire for higher risk-adjusted returns.
"Most investors turn to ILS products because of the uncorrelated nature of the asset class, rather than the generally low interest rates," according to Robert Lindblom, chief executive of Entropics Asset Management, who spoke to Aon for its latest ILS report. "Compared to many other alternatives and lowly-correlated asset classes, ILS products have an advantage in being fundamentally uncorrelated and having a built-in protection against inflation and increasing interest rates, as the collateral is invested in short-term money market instruments."
Even so, low interest rates certainly provide additional support to the investment case for ILS. Returns from catastrophe bond funds have remained consistently above 5% during the past few years.
Low interest rates are likely to remain for a long time. A show of hands at the FT Insurance Summit in Hong Kong on Thursday revealed a broad expectation among the insurance professionals in the room that the current environment will persist for five to 10 years at least.
While central banks and onerous regulations tend to bear the brunt of blame within the industry, there are other drivers of this persistently weak environment.
"The globally low inflation rate may not only be driven by financial trends but also by digitalisation," said Lindblom, who warns that many investors are yet to accept the lower-for-longer outlook. "It is not obvious that either retail or institutional investors have fully incorporated the view that the expected return on any investment will be lower for the foreseeable time than it has been in the past."
Of course, the somewhat inevitable consequence of this is that returns from ILS and other alternative assets are likely to be driven lower as investors slowly adapt to reality by directing a greater proportion of their portfolios to such investments.