Korea's life association seeks further IFRS 17 delay
April 17 2019 by InsuranceAsia News Staff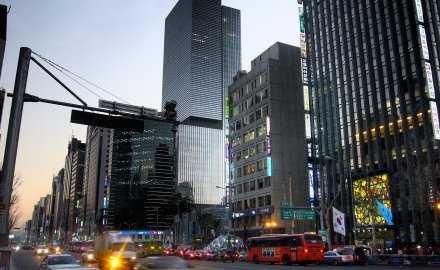 Korean insurers are calling for a further one-year delay to the introduction of IFRS 17, a new set of global accounting standards set to be introduced in 2022, according to the Korea Times.
The introduction of IFRS 17 standards has already been delayed from January 2021 to January 2022, at an International Accounting Standards Board (IASB) meeting last November.
A Global Federation of Insurance Associations (GFIA) meeting, to be held in Romania on May 23 will discuss lobbying for any potential further delays; the GFIA has 42 members including the General Insurance Association of Japan.
"Global insurance associations have requested for the matter to be placed on the agenda of the meeting," an official of the Korea Life Insurance Association (KLIA) said.
He added: "Insurers need time to prepare for the change — they need to increase the amount of capital, as well as the number of competent actuaries and prepare a new accounting system."
Large insurers have begun preparing new systems, but smaller firms have yet to even receive consulting on the changes that need to be made, the official said.
The new standards require insurers to measure liabilities of their insurance contracts by market value, not book value.
Korean insurers will also need to implement the K-Insurance Capital Standard, a Korean insurance valuation standard that calculates risk-based capital based on market value; this was set for 2021 but regulators have said it could need to implemented alongside IFRS 17.
A group of insurance bodies, including associations from Korea, Australia and New Zealand, wrote to the International Accounting Standards Board in October to warn of "serious operational constraints on insurers' ability to successfully implement IFRS 17 on the current timelines". A one year delay was then sanctioned by the IASB.
The Philippines Insurance Commission has already decided to delay implementation for both life and P&C firms until January 1 2023 citing the need to define internal models, a lack of clarity and tight budgets.