Korea Development Bank edges closer to life sale
April 16 2020 by Andrew Tjaardstra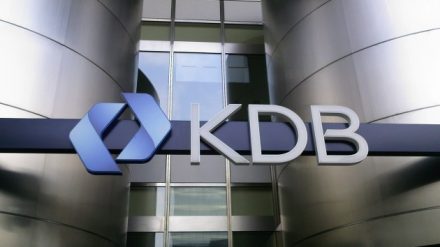 The Korea Development Bank (KDB) could be set to sell KDB Life Insurance to private equity firm JC Partners in its fourth attempt to sell the company formerly known as Kumho Life Insurance since 2014.
The state-owned Korea Development Bank will soon pick a preferred bidder for KDB Life Insurance.
"JC Partners is the only interested party that has completed due diligence so far," an official from the policy bank was quoted as saying by Yonhap News Agency.
The private equity firm reportedly plans to buy a 92.7% controlling stake for W200 billion (US$164 million) and additionally raise W300 billion (US$245.1 million) by issuing new shares.
KDB, in a partnership with Consus Private Equity, took over the life insurer, then named Kumho Life, in March 2010 from conglomerate Kumho Asiana Group for W650 billion (US$531 million).
KDB Life has been on the market since September 2019, when KDB decided to try again. "KDB Life boasted solid earnings for the past year while demonstrating strong cash reserve. We failed to sell it three times before, but it will be different this time," said an official during the announcement.
The state-run bank originally intended to complete the sale of its life arm by early 2020 — but economic uncertainties stemming from Covid-19 could hold the sale up.
One deal that wasn't was the deal for Prudential Life Korea, part of US-firm Prudential Financial, which was sold earlier this week for W2.3 trillion US$1.9 billion to KB Financial.
The South-Korean financial giant beat out other potential buyers — including private equity firms MBK Partners and Hahn & Company — in a bidding war that saw KB Financial offer the highest price.
In March of this year, it was predicted that KB Financial would be the final buyer, as the strongest bidder in the acquisition war.
In an official statement, US-based Prudential Financial said: "This transaction is consistent with Prudential Financial's strategic focus internationally on Japan and higher-growth emerging markets around the world."