Jury out as Hong Kong's VHIS kicks off
April 10 2019 by Andrew Tjaardstra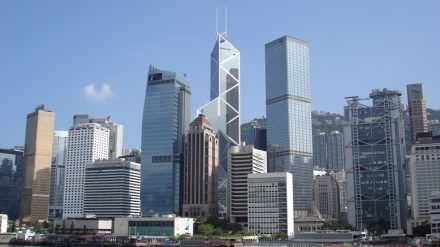 The Hong Kong Voluntary Health Insurance Scheme has hit the market over the last 10 days and there is a flurry of activity as insurers begin to explain the benefits.
There are 25 health insurers signed up to the scheme, including AIA, Axa, BOC Life, Bowtie, Bupa, Cigna, FT Life, FWD, Manulife, Prudential and Zurich.
David Alexander, chairman of the Hong Kong Federation of Insurer's Task Force on Health Care Reform and head of P&C reinsurance for Hong Kong and Taiwan at Swiss Re, said the scheme is comparable to mainstream standardised private cover and is expected to cover the cost of ward beds in a typical private hospital; the introduction of flexi-plans should help if customers want to upgrade.
Cigna, for example, is already offering a "high-end medical solution" with the VHIS flexi plan, which has an annual benefit limit of up to HK$5 million (US$638,000).
Michael Chan, co-founder of recently launched digital insurer Bowtie believes the scheme is even better than what has been available. He told InsuranceAsia News: "The VHIS scheme is more comprehensive than comparable private medical plans. There is increased coverage from guaranteed renewability under 'no worse off' coverage principles, for example insurers can no longer unilaterally reduce benefits on renewal, introduced coverage of 'unknown' pre-existing conditions, which is new, and coverage of prescribed advanced diagnostic imaging."
He added that original estimate average cost of cover of HK$4,800, compared with HK$4,365 for similar already available products, has become HK$4,000 as a result of increased transparency and competition.
Yuman Chan, chief executive and country manager, Cigna Hong Kong commented: "VHIS cover is comparable with many existing indemnity hospital insurance products and, in a number of areas, it has been extended."
"For example, VHIS cover includes unknown pre-existing conditions, treatment of congenital conditions, day case procedures, prescribed diagnostic imaging tests, prescribed non-surgical cancer treatments and psychiatric treatment in local hospitals."
The government is expecting between 1.5 million and 2 million customers to switch to take up the scheme in the next two years with the tax incentives a big bonus.
Any money spent on the insurance can bring about a tax deduction; for example a HK$4,000 scheme would save a customer HK$600, assuming a 15% tax rate. If a customer then also buys up to five relatives cover, tax savings could amount to HK$5,340.
However, the scheme has still yet to have been fully understood by the public.
Sady Wong, senior director, product management at Prudential Hong Kong, commented on the launch of the scheme: "According to our… [recent] Health & Protection Study, almost half of the respondents (47%) have little knowledge about VHIS. To help bridge this knowledge gap, we are introducing a free PRUVHIS mobile app to help people understand VHIS better and make [a] more informed health protection decision."
Once the monthly take-up figures become available and customers experience claims, we will then begin to find out how successful the scheme has been.