Jebi is costliest typhoon in Japan's history
November 26 2018 by InsuranceAsia News Staff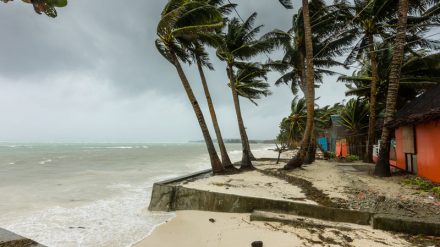 Typhoon Jebi is the largest insurance loss related to a Japanese typhoon on record. Domestic insurers have paid ¥585.1 billion (US$5.2 billion) in claims for the storm, according to the General Insurance Association of Japan.
The typhoon hit in late August, affecting the prefectures of Kobe, Kyoto and Osaka.
Almost US$4.7 billion came from property damage claims, US$475 million was driven by motor losses and just over US$90 million was from other lines.
The latest data from the General Insurance Association of Japan shows that typhoon Jebi has now resulted in 825,091 accepted insurance claims, including 108,928 from motor vehicles, 694,310 from property fire insurance policies and 21,853 from other lines of business.
Typhoon Jebi exceeded the previous record loss from a typhoon in Japan, which was typhoon Mireille in 1991. The typhoon resulted in US$5 billion of losses.
The data from the GIAJ only includes that collected from domestic Japanese insurers.