Jayne Plunkett to join AIA; Higginbotham to lead Swiss Re in Asia
June 27 2019 by Andrew Tjaardstra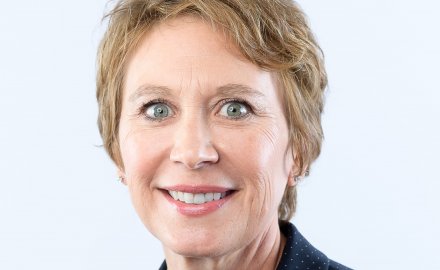 Swiss Re's chief executive reinsurance – Asia and the region's regional president Jayne Plunkett is set to join AIA as group chief risk officer.
Plunkett (pictured) will start the role on November 1 and will succeed Mitch New, who assumed the role of group chief risk officer in March on an interim basis – following the departure of Jon Nielsen; New will continue in his role as group general counsel at AIA.
Plunkett will become a member of the group executive committee and will report to Ng Keng Hooi, AIA's group chief executive and president.
Ng Keng Hooi commented: "[Plunkett] is a widely-respected insurance professional across Asia's insurance sector with a proven track record of success. I know that we will benefit from the breadth and depth of [Plunkett's] experience and I am delighted to welcome her to AIA to lead our group risk and compliance function."
Plunkett's role at Swiss Re is set to be taken up by Russell Higginbotham, Swiss Re's chief executive EMEA since August 2018; he has been at the firm since 1994. Higginbotham starts on July 8 and his move is subject to regulatory approvals.
Walter B. Kielholz, Swiss Re chairman, commented: "Considering Russell Higginbotham's experience across Asia and a very strong track record in the industry, we are confident that he is the ideal candidate to succeed Jayne Plunkett in leading our Asia business."
Kielholz continued: "On behalf of the Swiss Re's board of directors, I would like to personally thank Jayne Plunkett for her contribution, engagement and dedication to Swiss Re for close to 20 years. Under her leadership, our Asia business continued to grow at a steady pace, and we've increased our focus on China."
"During her tenure at Swiss Re [Plunkett] has had a successful career, during which she held various leadership roles with increasing responsibility. Prior to her current role she served as global head casualty reinsurance and head of casualty underwriting for Asia, where she focused on growing and developing our business in response to technological changes."
Higginbotham's successor will be announced in due course.