AIG sells majority of Fortitude Re to Carlyle and Japan's T&D
November 27 2019 by Andrew Tjaardstra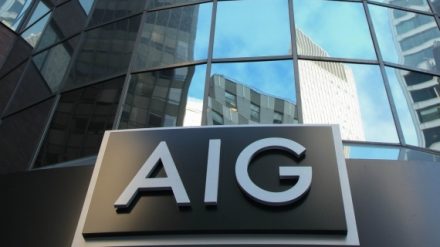 Global private equity house the Carlyle Group and Japan's T&D Holdings have teamed up to acquire 76.6% of Bermuda-headquartered Fortitude Group Holdings, known as Fortitude Re, from AIG, for approximately US$1.8 billion.
The idea is that Fortitude Re, which was set-up in 2018 under the name DSA Re to help manage AIG's legacy portfolio, will pursue global opportunities to acquire and manage legacy insurance portfolios.
When the transaction closes, Carlyle, under a new fund, will own 71.5% of the firm, including a 19.9% stake acquired last November, T&D will own 25% and AIG 3.5%.
This transaction furthers AIG's and Carlyle's efforts to stand up Fortitude Re as an independent company and position it as a "premier provider of retroactive reinsurance and legacy run-off management solutions for long-dated, complex risks".
Kewsong Lee, Carlyle's co-chief executive, commented: "Fortitude Re, led by chief executive James Bracken, is strongly positioned as an industry leader in managing run-off insurance liabilities, and Carlyle looks forward to partnering with the management team to help Fortitude Re grow."
The transaction is expected to close in mid-2020, subject to required regulatory approvals and other customary closing conditions.
Hirohisa Uehara, T&D's representative director and president, said, "We believe Fortitude Re's closed book business will contribute significant synergies to our domestic life insurance business as well as diversification of our business portfolio. Additionally, we look forward to supporting Fortitude Re's growth by leveraging our years of experience as a Japanese life insurer."
AIG will receive a US$500 million non-pro-rata distribution, which if not paid by May 13 2020, or the transaction hasn't been closed, will result in an additional payment from the new Carlyle-managed fund and T&D.
Brian Duperreault, AIG's president and chief executive, said, "Carlyle's expertise in separating and standing up companies has been invaluable to date, and we look forward to working with their team and T&D, with whom we have a longstanding relationship in Japan, as we continue the separation process."
Tokyo-headquartered T&D's subsidiaries include Taiyo Life, Daido Life, T&D Financial Life and T&D Asset Management.